Grey's Anatomy Promo: Retract the Claws, Amelia.

Jasmine Blu at . Updated at .
The return of television's sexiest medical drama is less than a week away.
Based on the Grey's Anatomy Season 14 trailer, the sexy will continue.  
Do you like love triangles? Stay tuned because things are about to get deliciously messy.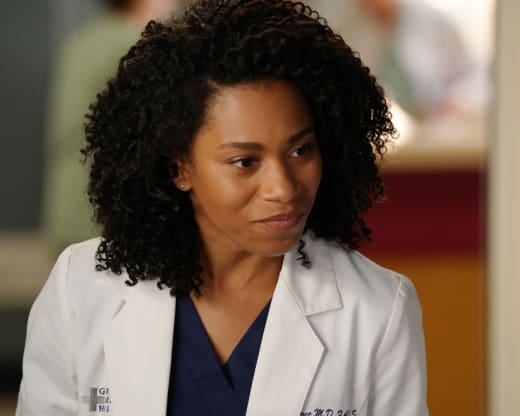 Maggie and Jackson appear super flirty, and we may not have to wait very long for "Jaggie" to rise. Maggie point-blank asks Jackson about whether or not April's observations were right.
Maggie is a real go-getter. It could be she's taking the advice of her mother who died and she's finally living it up a little. 
Living it up just might be pursuing something with Jackson. They had a great bond that they formed when he saw her through her mother's death, but was it romantic? Fandom has been mixed regarding that.
Maggie may be into it, but will Jackson be? We don't find out his answer just yet, but we may figure it out soon. 
April, on the other hand, is not amused. Although, she was the one who pointed it out so could she be that upset? Is Japril the romantic ship as we know it over?
Jackson and Maggie aren't the only ones looking cozy. Alex and Jo are being flirty and fun with one another, too.
For a while, it didn't appear as if the two of them would ever come back to each other. They barely shared the screen together and spoke.
That all appears to be changing, but what exactly does it mean? Maybe there's hope for this couple yet.
One thing that's for sure, Jo might be upping her game as a resident. According to her, in the fun possibly competitive exchange between her and Alex, she's a warrior. 
Teddy is back and based on that embrace Owen gives her it's a warm welcome by all. OK, Amelia may be the exception.
A protective Amelia does not take kindly to Teddy advising Meredith to back away from Nathan. No one messes with Amelia's sisters but her!
There doesn't appear to be any bad blood between Owen and Teddy, and that's refreshing. They were such great friends.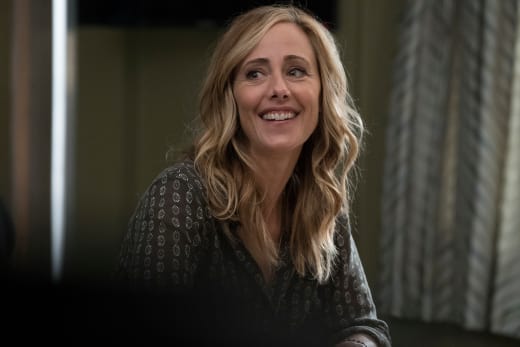 Also, Owen is actually smiling! Happy Owen for the win!
We also catch more than a glimpse of Abigail Spencer as Megan Hunt.
Fresh off the gurney and Megan is already cracking jokes and probing into Nathan's life. Ten years is a lot of time to catch up on.
Megan is asking the important questions, "Have you met anyone...significant?" Gotta love this blunt Hunt.
Also, GSM might need a facelift because it's literally falling apart. Yikes!
Grey's Anatomy returns September. 28 with a two-hour premiere. 
Don't forget you can watch Grey's Anatomy online via TV Fanatic. 
Check out the promo below and hit the comments with what you think.