ABC has released a new sneak peek at Grey's Anatomy Season 13 Episode 1.
And it centers on the one thing that may be more painful that childbirth:
Dealing with Catherine Avery!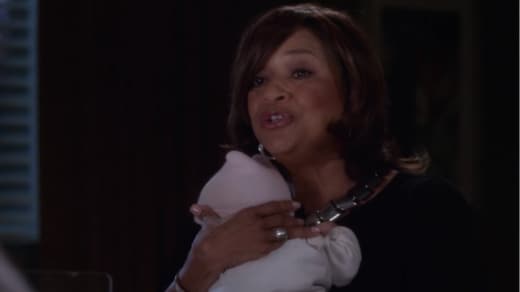 In the following sneak peek, April wakes up after having recently given birth.
She's surprised to find Jackson's mother in the room, cooing and holding her granddaughter.
No big deal there, right?
Nothing wrong with having a little help and definitely nothing wrong with your child being close to her grandmother.
But we all know how Catherine Avery can be, right?
So it's challenging and awkward enough when she insists on hearing the baby's name from April, even if Jackson isn't around at the moment to join in the excitement.
But then it gets REALLY awkward when Catherine gets the impression that the baby is named after her.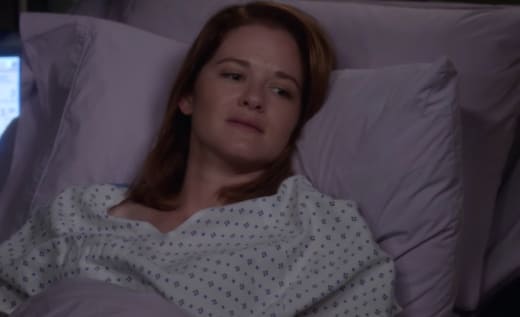 Ummm... no? Sorry? Not exactly?
How does April break this news to her frightening, occasional foe?
In pretty impressive fashion, actually.
She give Catherine the best possible reason for why her grandchild is NOT named Catherine, but does that mean it goes over well?
Or is April about to receive a stare of death?
Check out the following clip and find out.
The Grey's Anatomy Season 13 premiere airs on Thursday, September 22 at 8/7c.