Halt and Catch Fire Sneak Peek: Donna Makes the Rover Team Squirm

Carissa Pavlica at . Updated at .
By way of this exclusive look at Halt and Catch Fire Season 4 Episode 5, Donna is still having a hard time believing the Rover team came together and fixed the issues they were having with their search algorithm.
She's making every one of them squirm in their seats.
Or is she?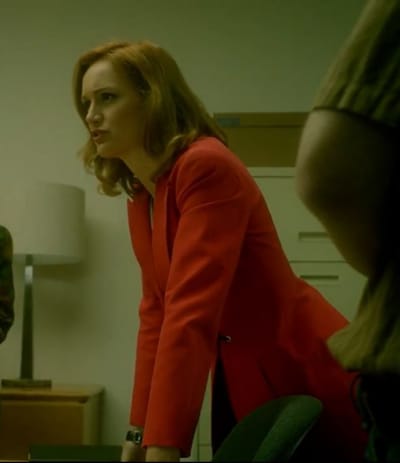 Donna is certainly leaning hard on the whole team. 
And Kerry Bishe achieves it in a way that is both powerful and sexy at the same time. Is there anything the talented woman cannot do?
What's hard to determine is whether everyone knows what Cecil failed to accomplish on his own thanks to the help of Boz's guardian angel.
The more people who have a secret, the more difficult it is to keep it.
If the entire room is keeping that secret, they're a group of people who are truer to each other than anyone I've met in my life.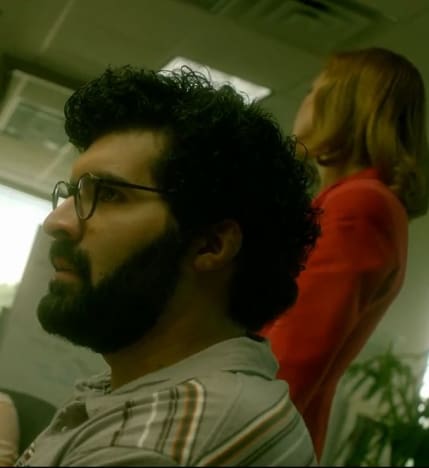 Box dost protest too much, though, and Donna will see right through his begging to push aside her concerns about having the intellectual property in order to get a patent.
I'm not even sure that's something Donna would want as much as she wants to be in on the secret so she can be the guardian at the door should anyone come calling when they inevitably will.
What will be the effects of what Cameron did?
Will Cameron find herself without Joe? Will Boz be her sole ally? Or will Donna again become her champion with the two learning to work symbiotically once more?
Discover the next chapter in this dramatic tale when you watch Halt and Catch Fire online and on Saturdays at 10/9c only on AMC!