Into the Badlands Sneak Peek: Veil Makes a Dramatic Move!!

Carissa Pavlica at .
In this clip for Sunday's all new Into the Badlands, Veil (Madeleine Mantock) attempts a risky and dramatic escape with her newborn baby, Henry.
Veil is already playing a dangerous game with her captor, the former Baron Quinn, by lying about his rapidly worsening brain tumor.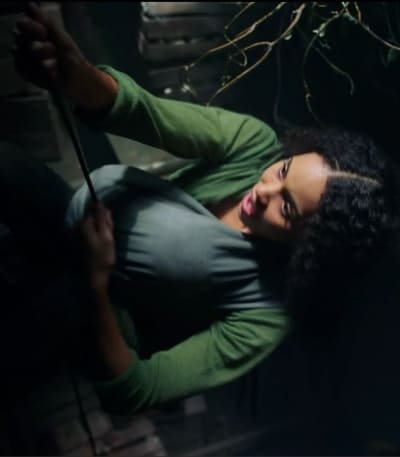 Season two of the martial arts drama finds Sunny (Daniel Wu) and M.K. (Aramis Knight) separated and scattered to the wind, each imprisoned in unlikely places.
While M.K. struggles to control his powers, Sunny is determined to fight his way back into the Badlands to find his family or die trying.
On their journey, Clipper and Colt are assisted by new allies whose motivations may be anything but pure.
Meanwhile, The Widow (Emily Beecham) continues to consolidate power against the other Barons, while a dark and mysterious threat prepares to exact revenge on them all.
Alliances are struck, friendships betrayed, and by season's end, Sunny and M.K.'s lives will be forever altered.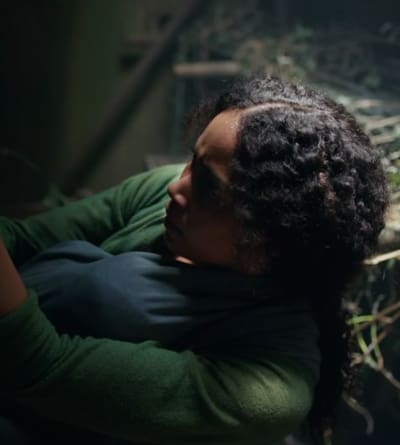 In the upcoming episode, it looks like Quinn's behavior is getting more and more erratic, and his creepy fixation on Veil and Henry is probably the main reason for her desire to escape his clutches.
Reuniting with her love Sunny is first and foremost in her mind, even if it means endangering the lives of herself and her baby.
Can she make it? Or will she face the wrath of Quinn if she fails?
Be sure to watch Into the Badlands this Sunday, April 9 at 10pm on AMC.
And don't forget to catch up on Into the Badlands Season 2 when you watch Into the Badlands online here at TV Fanatic!