iZombie Promo: Will Major Turn Liv Over?!

Jasmine Blu at .
Liv is in high demand, and not in a good way! 
On iZombie Season 4 Episode 12, Chase demands that the new Renegade is turned over otherwise he will keep executing smugglers in the guillotine. 
When we last saw Chase on iZombie Season 4 Episode 11, he shocked everyone around him by fatally shooting a teen zombie defending his partner and girlfriend.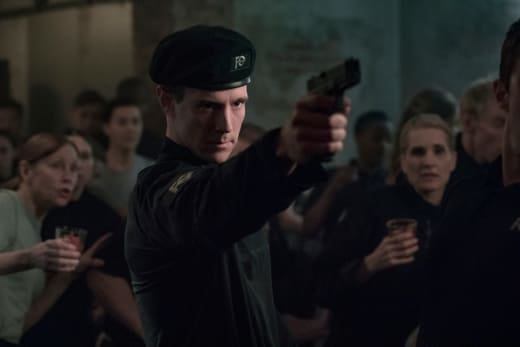 Chase has been slowly unraveling as the season has progressed. The pressure of keeping New Seattle up and running and keeping the city from being nuked has weighed heavily on him. 
Related: iZombie Renewed for Season 5!
His leadership skills have been a point of debate all season long. 
Given his prior relationship with Liv, would he execute her when he finds out that she's the Renegade?
Major knows the truth about Liv, and there was a time where he maybe would have turned Liv over out of a sense of loyalty and duty to Chase and Fillmore Graves. 
Graves murdering Major's cadet may have finally broken the friendship that has developed between him and Chase, though. 
Related: Get Comic Con HQ via Prime Video Channels to Stream Original Series, Past Comic-Con Panels & More!  
Major's actions have also been debated all season, as he has strayed from the Major we know best.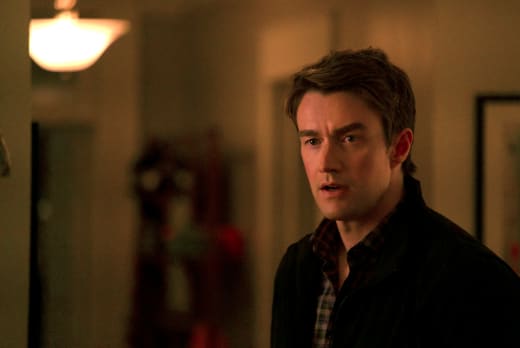 Elsewhere, Clive and Ravi will work together on a case. They have been a bit of dynamic duo this season, so it should be entertaining, to say the least. 
Related: iZombie Season 4 Episode 11 Review: Insane in the Germ Brain
There are only two episodes left of the season. You don't want to miss them! 
If you need to catch up before the finale, you can watch iZombie online here via TV Fanatic. Otherwise, check out the promo below!