iZombie Season Finale Sneak Peek: Thanks for the Memories!

Jasmine Blu at .
What would you say to the people you love most if you're only given a minute to say goodbye to them? 
On iZombie Season 4 Episode 13, Liv will be placed in that exact position when she's given the opportunity to say goodbye to Clive, Ravi, and Peyton before her execution.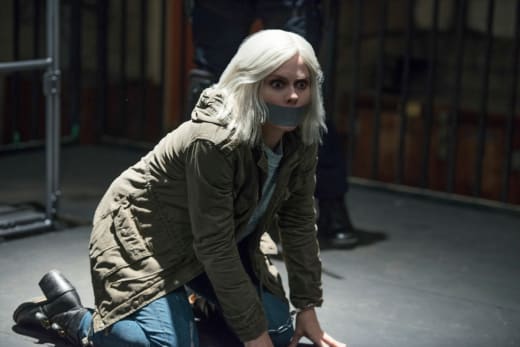 According to TVLIne, Chase gives Liv just 60 seconds to say her parting words to Clive, Ravi, and Peyton. Of course, she could have a few moments more if she gives up the names of her fellow smugglers. 
Some choice. If it's delaying the inevitable execution, why would Liv make it any easier for Chase to track down her colleagues, so he can capture and kill them too? 
Related: iZombie: Chase, Fillmore Graves, and Missed Opportunities!
Liv agrees because she doesn't give into this request. Instead, she tells her friends information they need to know and how much she loves them. 
Personally, her words to Clive choked me up the most. "Remember me on this brain. This is the brain that loves you." CLiv will be the death of me! 
Given the sunken look to her and the dark circles around her eyes, Liv is a bit peckish. That means she really is on her own brain and not someone else's. That makes the statement all the more soul-crushing because we know it's coming from her. 
Related: iZombie RoundTable: We're OVER Brother Love and Blaine Chronicles!
Of course, Ravioli scenes can be the death of a girl too, and Liv makes Ravi promise to honor Isobel as the young teen wanted.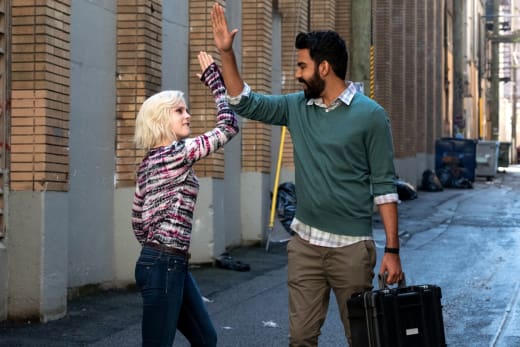 Peyton has more fight in her, and she promises to make them pay. Them probably meaning Chase and Fillmore Graves. Give 'em hell, Peyton! 
Related: Get Britbox via Prime Video Channels for the biggest streaming collection of TV from BBC & ITV...ever.  
Noticeably missing from the equation is Major. Our boy Lilywhite has seen the light, and he may be plotting a way to rescue his former paramour. One can only hope!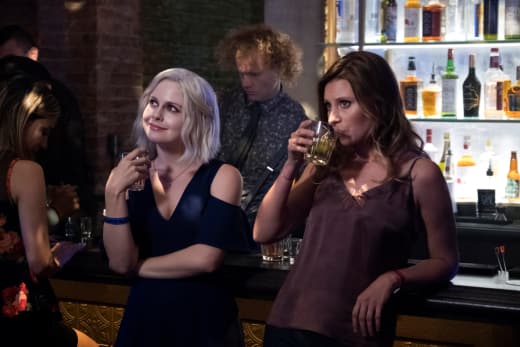 The iZombie finale airs tonight on The CW at 9/8c. If you missed any episodes this season, you can watch iZombie online here via TV Fanatic! 
Check out the sneak peek below!