Jessica Jones Return Date and Teaser: She's Got Unfinished Business!

Carissa Pavlica at .
It's always personal for Jessica Jones.
That doesn't seem to be changing with Jessica Jones Season 2, coming to Netflix on March 8 (do not forget that date!).
The official synopsis is: Now known throughout the city as a super-powered killer, a new case makes her reluctantly confront who she really is while digging deeper into her past to explore the reasons why.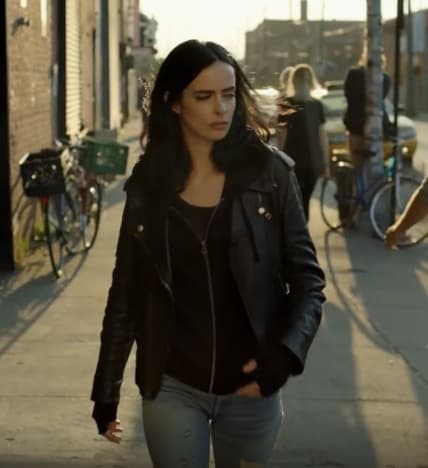 The trailer is full of all the things we love about Jessica. She's moody, she's pondering, she's downing booze, she's having what we can assume is great sex, she's getting into trouble, and she's spending time with Trish.
It's through Trish we know she'll be looking into her past, trying to gain insight into what happened to her.
That introspection might be delving deeper into the Kilgrave days, as David Tennant has signed on for one episode of Season 2. I expect it to be about the days of wine and roses, brutal but helping her understand how she fell under his spell.
Jessica isn't a bad person.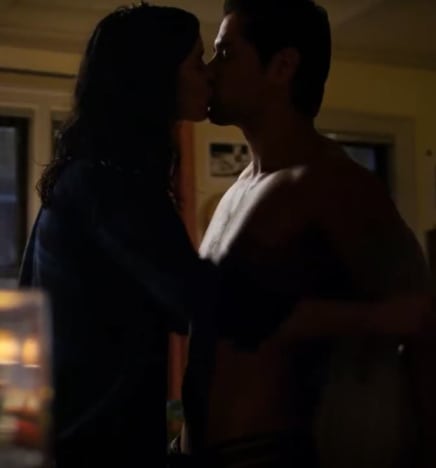 She has a lot of pent up energy she appears to be using very well for sexy times, pounding the hell of bad guys, and saving people from burning buildings.
As you do.
And if Heart's Barracuda isn't the best theme song for our girl, Jessica, I don't know what it. I hope it makes it into the series at least once. 
She needs the assist as Jessica's also in a bit of trouble as the police slam her to the ground. She is, after all, a killer now.
It didn't seem possible that Jessica Jones could go darker than it was during Jessica Jones Season 1, but it wouldn't be surprising if that's where the series landed as she tried to pick up the pieces of her life after Kilgrave.
Her sarcastic edge is still firmly in place, too.
"If you say 'with great power comes great responsibility,' I swear I'm going to throw up," she says in a nod to another superhero, Spiderman.
I couldn't be happier this wonder woman doesn't come with a suit, but I'd like to think she'd find something in common with Diana Prince, anyway. Powerful women want to slay together, don't they?
Surely, I digress. I'm happy another powerful woman is about to take the field again. The wait has been atrociously long. Since there's only one Jessica Jones and 500 Marvel men on Netflix, her series should be coming more frequently.
Make it so!
Now, watch the trailer and count the days until her glorious return.