Lethal Weapon: Captain Avery Tells It Like It is

Lisa Babick at . Updated at .
We've always known Kevin Rahm was the star of Lethal Weapon. After all, he's Kevin Rahm.
He is the most important character on the show. Just ask his fans.
Rahm plays the role of Captain Avery who is in charge of keeping Riggs and Murtaugh in line.
Riggs and Murtaugh may do all the dirty work, but Avery is behind the scenes always cleaning up the messes the two reckless detectives leave behind.
He is a strong leader and Riggs and Murtaugh should consider themselves lucky to have someone like Avery covering their backs.
There are so many things to love about Avery, but the thing we love the most is how much he truly cares about Riggs and Murtaugh.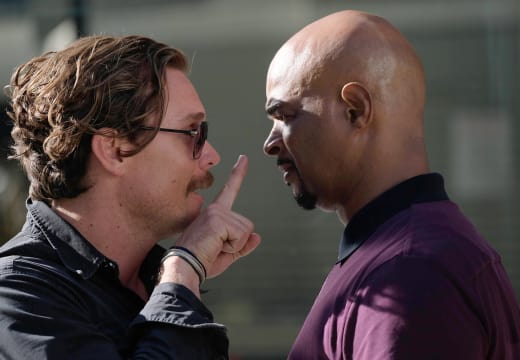 He paired them up purposely because he knew that how well they'd work together and that in the end, they really needed each other.
Check out this video of Kevin Rahm setting the record straight about what Lethal Weapon is really about! It's obvious he had lots of fun with it, and so will you when you watch.
Lethal Weapon returns on Tuesday, September 26 at 8/7c on FOX.
Remember to return here to read our full reviews of each episode of the new season.
Until then, you can catch up when you watch Lethal Weapon online right here via TV Fanatic.  
And if you want to know more about the show, you can read our 10 Reasons Why You Should Be Watching Lethal Weapon or 12 Times Lethal Weapon Tugged at Our Heartstrings