Loudermilk Sneak Peek: That Is a Pretty Good Band Name!!

Carissa Pavlica at . Updated at .
Sam Loudermilk is a recovering alcoholic and substance abuse counselor.
He also happens to be somewhat abusive, unapologetically uncensored and manages to piss off everyone in his life.
It's easy to do when you have an extremely bad attitude and can't turn to the bottle anymore to soften up the rough edges.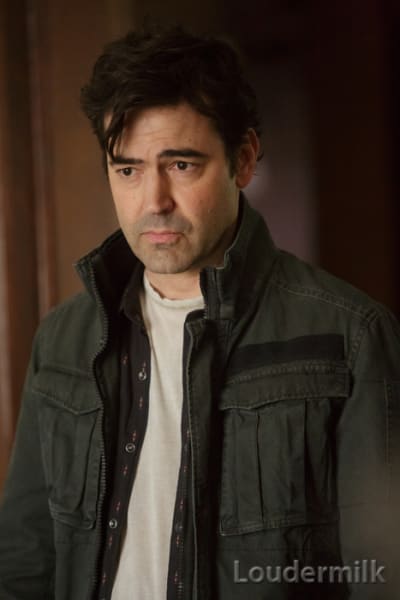 There's a thing Loudermilk does when he meets people in the streets. 
He goes off on little rants that nobody but Ron Livingston could pull off.
In the exclusive clip below, he runs into a couple of, well, I'll let him tell you who he thinks they are and asks them to settle a bet for him.
The ensuing conversation will make you wish you had the sense of humor that comes with Sam Loudermilk.
At the very least, you're going to want to watch so you can pick up some tips for your daily life.
When he runs into a couple of, let's call them unknowns, in the street, Loudermilk asks them for some advice on a topic he just knows they must be the experts. It's really great stuff.
When you watch let me know what you thought of them. I could have gone for homeless guys in an odd religious sect.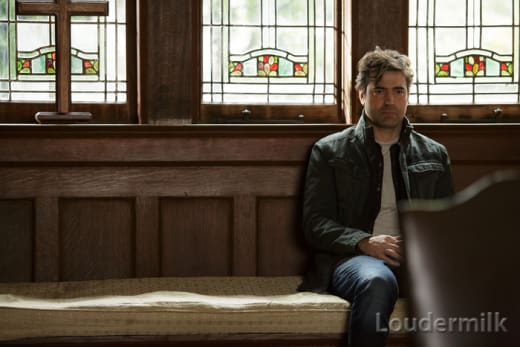 I've already told you how incredible AT&T Audience Network is when we were watching Kingdom and Mr. Mercedes.
Loudermilk is another show you can't find anywhere else, so if you don't have DirecTV, you need to have AT&T Cable or subscribe to DirecTV Now to watch.
Loudermilk Season 1 Episode 3, "You're Only as Sick as Your Secrets," features Loudermilk going to great lengths to get Claire to open up about her deep-seated issues, with mixed results.
Meanwhile, Mugsy will out to his estranged daughter and find that some relationships are harder to fix than others.
And you will laugh, oh how you will laugh. 
Take a look at the clip to get a taste.
Loudermilk airs Tuesdays at 10:30/9:30c on AT&T Audience Network. Don't miss it!