Lucifer Season 3 Teaser: More Devilish Than Ever

Lisa Babick at . Updated at .
Lucifer is back, baby!
And looks like Lucifer Season 3 is going to be more fun than ever!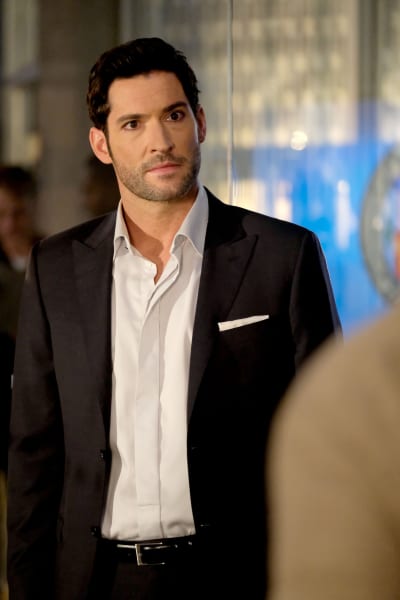 How is that even possible? Well, for one thing, we have the addition of Tom Welling whose character is going to try to throw a wrench in all the fun!
He acts like a stiff board and doesn't seem to care much if he makes any friends at work.
He obviously doesn't realize who he's dealing with, but how much of Lucifer's antics will Lieutenant Marcus Pierce tolerate? 
From this video, it doesn't seem like he's going to be tolerating much of anything. And will he we ever see a smile cross his face?
Even Dan looks intimidated by this guy, and according to Lucifer himself, Pierce is going to be rattling lots of people.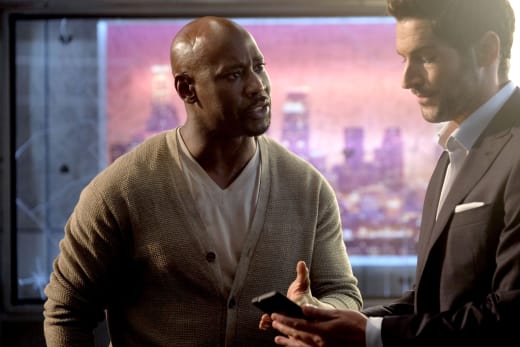 Could Lucifer and Chloe's partnership be headed for a breakup? 
There's no sure indication of that, but Pierce does ask Dan "for all the intel" on Lucifer. That doesn't sound too good now, does it!
In the video below, Aimee Garcia, Tom Ellis, Rachael Harris and Tom Welling share the scoop about the upcoming season including a tease about Lucifer's beautiful wings, so check it out now!
Lucifer returns on Monday, October 3 at 8/7c on Fox! 
If you need to catch up, you can watch Lucifer online right here via TV Fanatic!