Mindhunter Season 2 Trailer Teases Manson and Reveals Season-Long Case

Carissa Pavlica at .
Mindhunter Season 2 will drop in just a week, so if you haven't watched the first season, you still have some time.
Mindhunter is a fictionalized representation of the men who were at the forefront of the FBI's behavioral science unit.
The series is based on the true-crime book Mindhunter: Inside the FBI's Elite Serial Crime Unit written by John E. Douglas and Mark Olshaker.
Jonathan Groff stars as Holden Ford and Holt McCallany stars as Bill Tench.
GLOW Season 3 Review: The Lights Aren't as Bright for the New Season
Together, the two FBI agents tackle the latest cases of their day by incorporating interviews and analysis of convicted serial killers.
Mindhunter Season 1 introduced the audience to Ed Kemper, a real-life serial killer who is in instrumental in offering great insight into what propels people to kill again and again.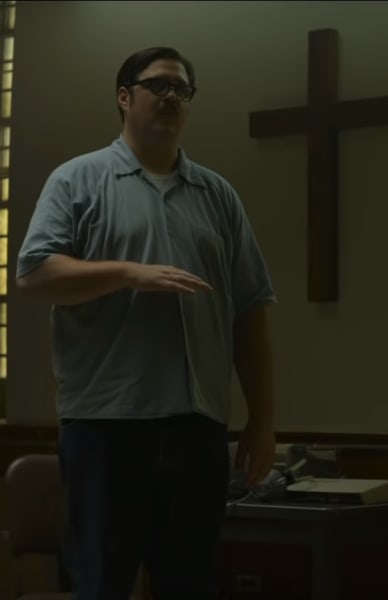 Anna Torv also stars as Wendy Carr, a psychology professor who works closely with Holden and Bill.
The trailer promises a lot for the upcoming season including continuing talks with Ed Kemper.
Baby-Sitters Club Reboot: Alicia Silverstone, Mark Feuerstein Set as Leads
Michael Cerveris joins as the new head of the unit who has a mind to make their work the new FBI standard.
It's a fun casting decision since it reunited him with Torv.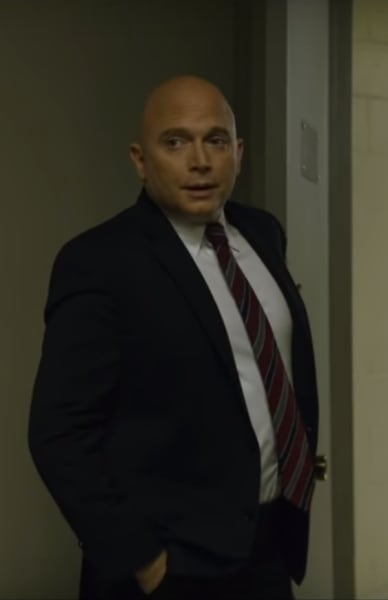 They both starred in Fringe. Torv in the lead role of Olivia and Cerveris in the key role of The Observer aka September.
His character's energy is sure to be catching, especially since when Holden says the killer he wants to interview most is Manson, and the promise is made and delivered within the confines of the trailer!
The OA Canceled After Two Seasons at Netflix
What appears to be the season-long arc are the spate of child murders in Atlanta that began in 1979 and continued until 1981.
The supposed killer has been found and convicted in some of the murders.
But with so many other murders left dangling, there has always been some doubt as to whether the man they caught was responsible for all 28 murders.
It's a devastating story and in the fictional landscape, Wendy will be stationed in Atlanta for the duration, according to the trailer.
Netflix: Everything Coming and Going for August 2019
The case is well known across the world, so receiving attention on this level and with the important lens of the behavioral unit and how they might have assisted should make for a compelling season.
It appears we'll also see more of Stacey Roca who plays Bill's wife, Nancy.
Bill is enveloping her in his arms and later discussing his need to be closer to home as a result of a personal issue.
What could possibly draw him away from such an important case?
If you know anything about Mindhunter, it's that the minds of those doing the hunting are as uniquely driven as those they hunt.
It seems like it's going to be another nail-biter of a season.
What kind of coverage would you like from us at TV Fanatic?
Let us know all of your thoughts in the comments below!