Mr. Robot Season 3 Trailer: The End of E Corp?
Paul Dailly at .
Mr. Robot will finally return for Season 3 in October and USA Network has dropped the first official trailer. 
As you probably recall, Mr. Robot Season 2 concluded with a holy guacamole moment when Elliot thought the return of Tyrell was just a figment of his imagination. 
But in true mind-bending fashion, Tyrell pulled the trigger and shot Elliot to prove he was the real deal and not to be messed with. 
The trailer teases Elliot waking up from bleeding out and Angela greeting him. Considering her association with Tyrell, the scene with Angela and Elliot is probably the real deal. 
We still don't know just how involved Angela is in all of the hacking, but if she does know Tyrell, it probably means she's in deeper than viewers could ever have imagined. 
She was instrumental in the hack of the FBI, and with them closing in, nobody is really safe. 
Darlene is not even safe because the Dark Army is stalking her, but would Angela or Elliot really allow her to die?
We sure hope not. 
The trailer also teases a war between Elliot and Mr. Robot. They are both fighting for control, but which one will ultimately get their way?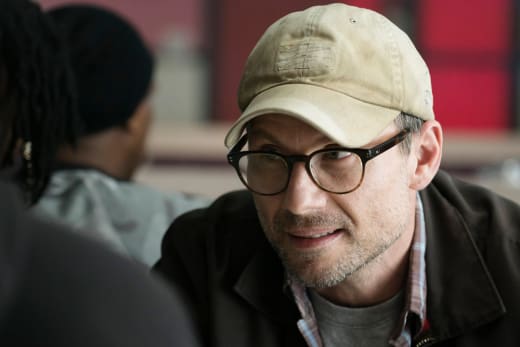 Have a look at the full trailer below, and join us in the comments with your theories on what the heck is happening. 
Remember you can watch Mr. Robot online right here via TV Fanatic. Get caught up now!
Note: Mr. Robot Season 3 debuts October 11.