NCIS: LA Sneak Peek: The Dangerous Mission to Save Hetty!!
Dale McGarrigle at . Updated at .
With apologies to the late President Gerald Ford, my fellow American TV viewers, our long national nightmare is over.
Well, let's hope so, anyway.
At 9 p.m. Sunday, March 11, Sam, Callen, Kensi and Deeks, joined by Hetty's Vietnam War-era colleagues A.J. Chegwidden, Charles Langston and Sterling Bridges, head to Vietnam to rescue Hetty from her captor Dang on NCIS: Los Angeles Season 9 Episode 14.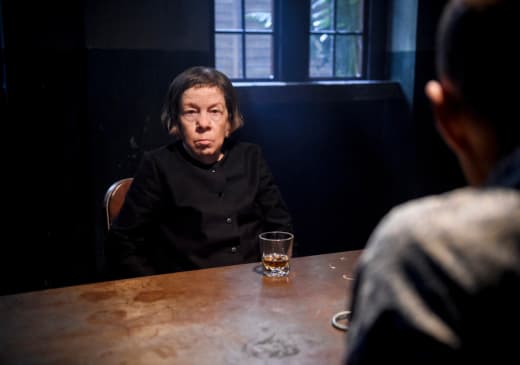 And by bringing Hetty back from Southeast Asia, the squad may be saving fans of the series as well.
The L.A.-based team has survived many threats over the past eight seasons. But this season they're facing the Death of a Thousand Cuts.
Hetty's "retirement" has left Executive Assistant Director Shay Mosley, a paper-pushing bureaucrat brought in to replace Granger, in charge.
Related: NCIS: Los Angeles Season 9 Episode 13 Review: Cac Tu Nhan
Apparently unfamiliar with the maxim "If it ain't broke, don't fix it," Mosley is determined to recast the team in her own image. This has led to all kinds of friction, especially with Callen.
So no wonder everyone is jumping at the chance to bring Hetty home.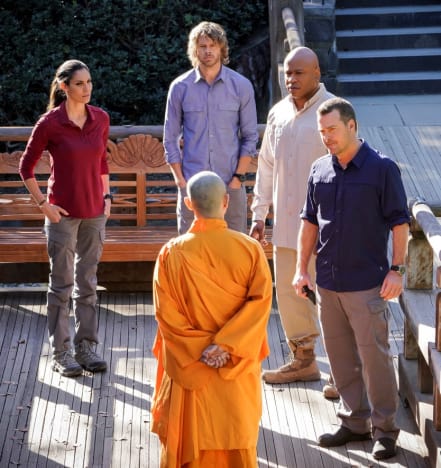 Why did it take two-thirds of the season to go after Hetty? Was it just a transparent ploy by the writers to establish Mosley, for better or worse?
Something similar seems to be happening on NCIS, with Ducky away teaching at university while the new character of Jack Sloane is being integrated into the cast.
Related: Get CBS All Access via Amazon Channels for Hit Shows, Exclusive Originals & Live TV!
But whether that's trend or coincidence, who's to say?
While the mission to rescue Hetty is surely dangerous, that doesn't mean the stress won't get the team a little bit silly, too, as the clip below illustrates.
Come back at 10 p.m. Sunday for a review of "Goodbye, Vietnam" and be sure to watch NCIS: Los Angeles online if you want to see more of Hetty's story this season before her thrilling rescue this Sunday!
NCIS: LA airs Sundays at 9/8c only on CBS!!