New Amsterdam Finale Promo: Can Max Save Luna AND Georgia?!

Jasmine Blu at .
It's the moment the season has been building toward. 
Georgia has gone into labor on New Amsterdam Season 1 Episode 22, but the circumstances are grim. 
At the end of New Amsterdam Season 1 Episode 21,Bloom was surprised to find that Max opened the door while covered in blood. We can now guess the blood on him belonged to Georgia.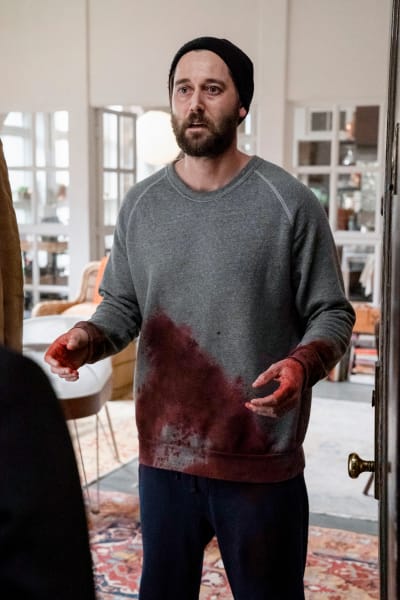 Max is one of the best doctors, but his aggressive chemotherapy has him wasting away and slowly dying despite doing its job. He's not in the position to help his wife through her pregnancy complications. 
Related: New Amsterdam Season 1 Episode 21 Review: This Is Not the End
Fortunately, Bloom is there to help the couple, but they're going to need more aid.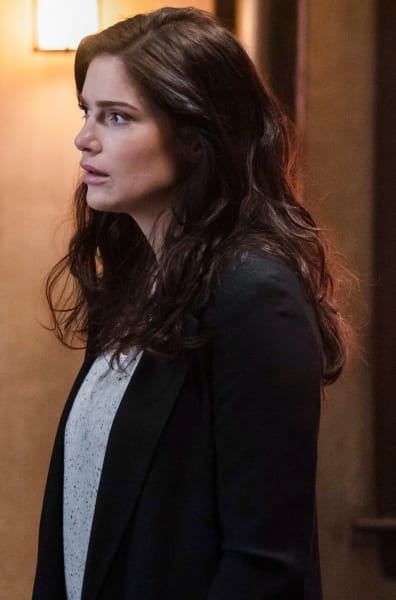 In the clip, Max's first order of business is to call his right-hand, Helen. We see Helen jumping into an ambulance.
As the on-duty medical director, Dora has a few choice words about choosing to leave the hospital unsupervised. 
Helen has the best response, "I learned from the best" 
The 'Dam family jump into action doing whatever they can to help their director and friend.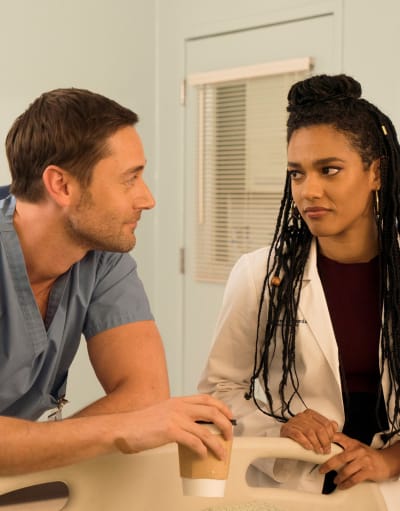 An ambulance is being sent to the Goodwin home, but from the looks of things it will have to combat some serious traffic and may not make it to them in time.
Bloom takes point and tries to tend to the needs of Georgia and the baby in distress. 
Related: New Show Watch 2019-20: All New Shows Coming to The Big Five!
Max is a bit of a mess, and he doesn't want them to do anything further until the paramedics arrive and can take Georgia to the hospital where she could get the treatment that she deserves.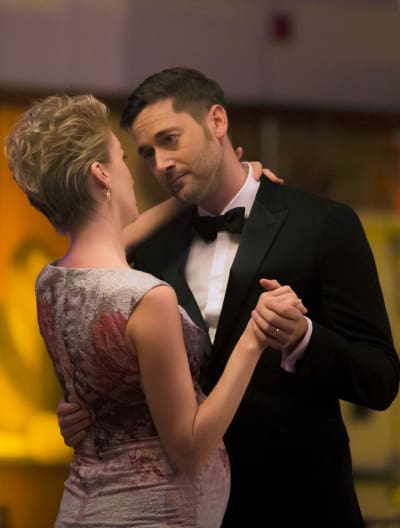 A
Sadly, time is running out, and Bloom tells Max that he may have to choose between saving Georgia and saving Luna. It's an impossible choice no one should have to make ever. 
Related: Speechless and Splittting Up Together Canceled at ABC!
The season finale, aptly titled "Luna" could very well result in the death of one or both of the female Goodwins. It would be too devastating. No way in hell they would go that dark, right?! Right?!
The country's astounding maternal mortality rate has been a hot button topic in the news and on some of our favorite hit shows, and it wouldn't be a surprise if a series as emotional as New Amsterdam touched on it. 
However, Max already has cancer; the man doesn't need any more angst and pain. Let him be happy! Let his family be  happy and healthy!
No matter what happens, the season finale will have us on the edge of our seats. Don't forget to bring a box of tissues when you tune in. 
-Related: Get Showtime via Prime Video Channels for Award-Winning Original Series, Hit Movies, Sports & More! -
But first, check out the promo below and hit the comments with your thoughts. 
If you missed anything from an incredible season of one of the best new series of the season, you can watch New Amsterdam online here via TV Fanatic!