If you knock over one, then they'll all fall. 
On New Amsterdam Season 1 Episode 7 the hospital is abuzz with an exciting new surgery that could save many lives. There are six lives at stake when a domino surgery is at stake. 
Domino surgeries are like a house of cards. Everything has to go on without a hitch if there is any hope that everyone involved can be saved. 
When one of the patients falls ill, it looks like the staff will have to go into overdrive to make sure they can tend to the young girl and retain their ability to save the others. 
Related: New Amsterdam Season 1 Episode 6 Review: Anthropocene 
It's a high-pressure and high-stakes situation that is keeping everyone on their toes. 
Elsewhere, New Amsterdam Season 1 Episode 6 concluded with Max telling his wife about his cancer.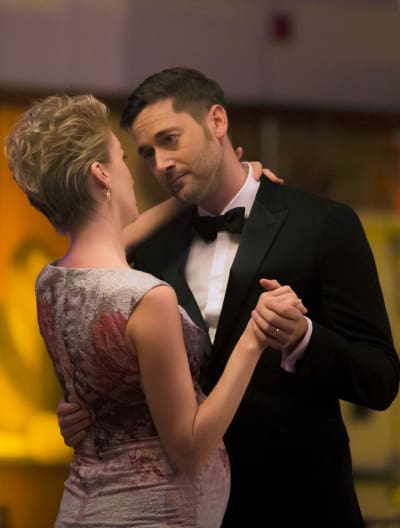 The news knocked Georgia off of her feet, but it appears as though she may be more supportive than ever.
Max needed someone in his corner outside of Helen, and now that he has his wife and support system with him, he can fight this cancer with a vengeance. 
The stresses of the job can't be helping matters though. 
Gemma returns for the hour, and there will be an update on her case. Iggy hoped to get her placed with the daughter of her former foster mother. The process has been slow going, but maybe she'll be on the receiving end of some good news. 
New Amsterdam will return November. 13. Until then, you can watch New Amsterdam online here via TV Fanatic. 
Related: Get Britbox via Prime Video Channels for the biggest streaming collection of TV from BBC & ITV...ever.
Don't forget to check out our New Amsterdam Reviews. 
Check out the promo for an all-new New Amsterdam below!