New Amsterdam Season 2 Teaser: Which of Max's Angels Will Die?

Jasmine Blu at .
Who will be the first major casualty of New Amsterdam? 
As much as we would love to bury our heads in the sand and remain in denial that a major character lost their life after the severe accident that served as a cliffhanger during New Amsterdam Season 1 Episode 22, it's happening. 
One of the imporant ladies in Max's life will not survive. 
The decision to kill off a character, particularly a female character, to cause our cancer-ridden male lead more pain has been controversial, to say the least. 
Related: New Amsterdam Season 1 Episode 22 Review: Luna 
Max and Georgia have decided they worked things out in their relationship. They've been in a happy place. She just delivered their baby girl who is named after his deceased twin sister. 
He loves his wife and new family, and it's unbearable to think of him losing someone who matters so much to him when he's lost so much and been through so much already.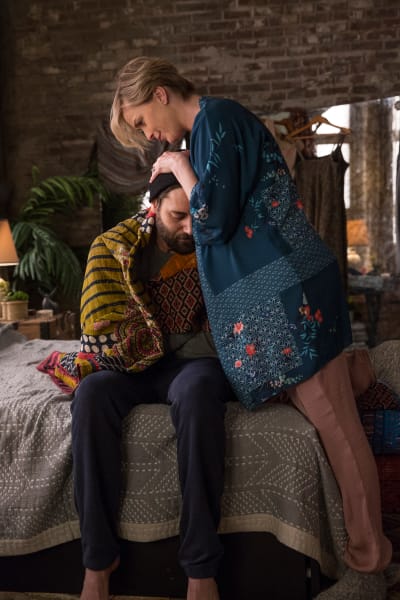 Helen is the leading lady and one of the hospital's finest doctors. 
It would honest to goodness be difficult to imagine the series without her. She's Max's friend and confidant. She's the doctor who might save his life and help him beat his cancer. 
Related 25 Reasons We Love New Amsterdam and Why You Should Too!
She's his secondhand, and there is so much story left the tell. She's a woman who is accomplished in her career but desperately wants a family, specifically a child of her own. Unfortunately, she has fertility issues.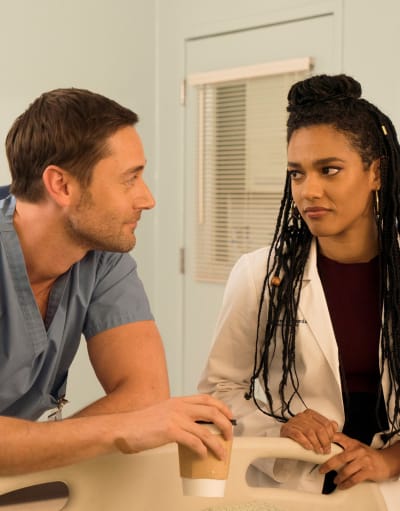 It's a storyline that is compelling and has resonated with many, and it would be a shame to see it cut short. 
Lauren Bloom had a compelling storyline as well throughout the first season. She battled addiction and served as a representation of doctors who do too much and burn out. 
Related: Pearson Season 1 Episode 6 Review: The Donor
She went to rehab and returned to the hospital by the end of the season to talk to Max about her future at New Amsterdam.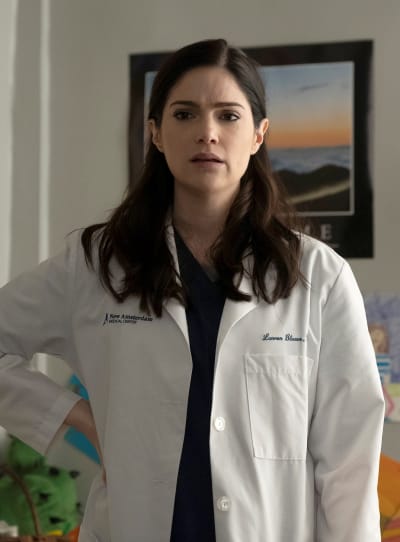 She was one of the best doctors in the E.R. when she was at New Amsterdam, and it would be a shame to lose her no sooner than her return. She has a lot of stories left to tell. 
So, which of the women in Max's life will meet their maker? What do you think? 
The promo for the second season of New Amsterdam teases each respective woman's journey during the first season. 
We're shown how Max and Georgia reunited, and their happy times together. We also see the birth of baby Luna and how harrowing the ordeal was. 
Related: New Amsterdam Season 1 Report Card: What Worked and What Needs Work! 
The promo also reminds of how close Max and Helen became in the short period since he's worked at New Amsterdam. She served as deputy as he battled cancer. They went through ups and downs trying to juggle their friendship, work relationship, and doctor/patient relationship.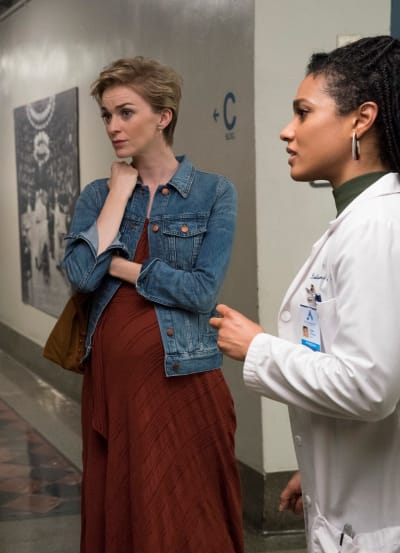 There is also a reminder of Lauren's season-long battle with addiction and her triumph when she returned and saved Georgia and baby Luna's lives. 
The promo teases it all with Max at the center. The conclusion is unmistakable. No matter what, Max will be losing a woman he cares about. 
Related: Get Showtime via Prime Video Channels for Award-Winning Original Series, Hit Movies, Sports & More! 
If you need a refresher, you can watch New Amsterdam online here via TV Fanatic! 
Check out the promo below and hit the comments with your thoughts!