It's always a good time when managing editor Carissa Pavlica checks in with KTRS morning radio host McGraw Milhaven.
Here is a rundown of the topics they discussed on Monday, June 5. Listen to the full program below for all the details!
Sophia Bush is leaving Chicago PD! Her character, Erin Lindsay, was on the cusp of another decision whether or not to leave the force in the finale. Spoiler alert! Something's happening.
This Is Us remaining on Tuesdays. We're unsure exactly why, but part of the decision was to keep it from experiencing a lot of breaks due to the belief serial stories would suffer more than something more procedural.
WGN America is getting out of scripted television.
Tribune Media and Sinclair Broadcasting are merging, and there are no plans in the agreement for scripted television the likes of what Tribune had with WGN America. 
Sense8 was canceled at Netflix. Netflix cancellations are a newer thing, this being the second in a couple weeks.The other was The Get Down. Both are expensive productions. 
But the Netflix CEO recently said he believes their hit ratio is too high.
"We have to take more risk; you have to try more crazy things. Because we should have a higher cancel rate overall. [By taking risks] you get some winners that are just unbelievable winners, like 13 Reasons Why. It surprised us. It's a great show, but we didn't realize just how it would catch on."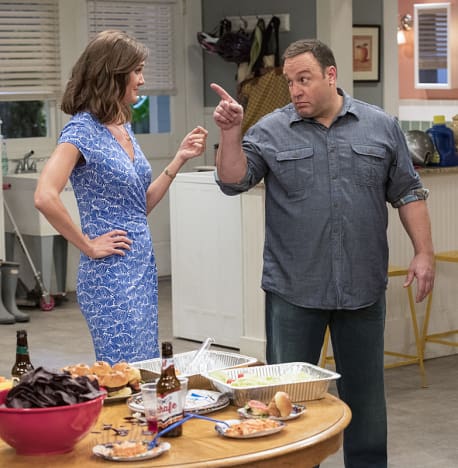 Erinn Hayes out at Kevin Can Wait as Donna as Leah Remini joins as season regular undercover cop Vanessa Cellucci in a creative change of direction for the series.
Orange is the New Black Season 5 returns on Friday and we have a full review for you right here.
When I heard McGraw was considering cutting the cord, I had to know what he thought about the adventure. Two words: Not pleased. Find out why when you listen to the full broadcast (all seven minutes!) below.
Tag:

Related Videos:

Uploaded by:

Uploaded: