Once Upon A Time Sneak Peek: Can Regina Save Snow and Charming?

Mandy Treccia at .
Snow White and Prince Charming are desperate to be awake at the same time on Once Upon a Time Season 6 Episode 17.
Emma's parents know they're running out of time to help their daughter fight back against Gideon and the Black Fairy. But the Evil Queen's curse continues to plague them.
Regina's been doing everything she can to erase her evil half's handiwork.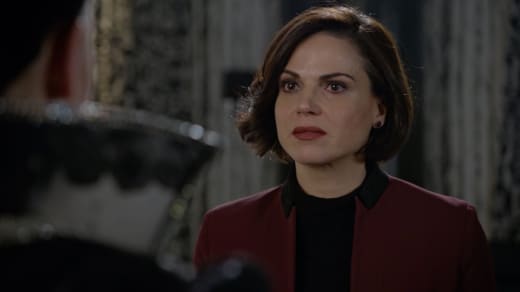 But in order to pull off her latest spell, she needs an assist from her sister.
In the video below, Zelena steps in to aid Regina when it's time to pull out Snow and Charming's shared hearts. Regina believes removing the dark spots will end the curse.
Can it be that easy?
Press play on the video below to find out. Then, share your theories with us! Will the curse break?
Remember, you can watch Once Upon a Time online anytime!