Origin Teaser: YouTube Red Premieres First Look at Comic Con!

Carissa Pavlica at .
In Origin, a chilling new original series from the producers of The Crown & Lost, we meet a group of troubled passengers as they wake up on a damaged spaceship abandoned in deep space.
Each having left behind a dark past in search of a fresh start on a newly colonized planet, they're desperate to survive at all costs.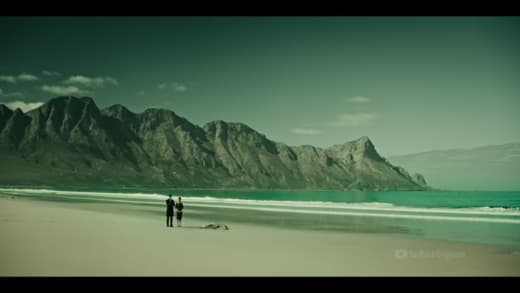 But as their terrifying situation spirals into paranoia, they come to realize that the greatest threat to their dream of starting over – and indeed their lives – might actually be within their midst…
From Left Bank Pictures and Sony Pictures Television comes the highly anticipated YouTube Original series Origin, an all-new intergalactic space thriller starring Tom Felton (Harry Potter film franchise, The Flash) and Natalia Tena (Harry Potter film franchise, Game of Thrones).
Related: Impulse Season 1 Review: An Outsider & Her Secret Power
The teaser trailer was revealed today at a panel at Comic-Con International: San Diego attended by series creators and stars and moderated by BuzzFeed's Marcus Jones.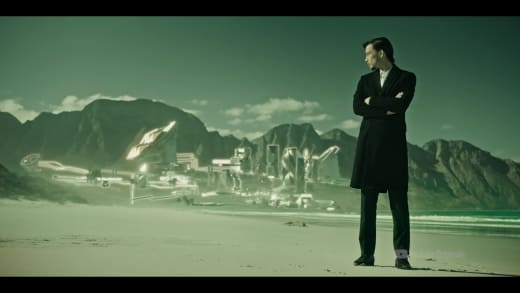 The 10-episode series, from director Paul W.S. Anderson and the producers of The Crown and Outlander, follows a group of outsiders who find themselves abandoned on a ship bound for a distant land.
Now they must work together for survival, but quickly realize that one of them is far from who they claim to be.
Related: Impulse: Craig Arnold on Lucas Boone, Atonement & Season 2
The cast features an international roster of talent including Sen Mitsuji, Nora Arnezeder, Fraser James, Philipp Christopher, Nina Wadia, Madalyn Horcher, Siobahn Cullen, Adelayo Adedayo and Wil Coban.
Origin is created, written, and executive produced by Mika Watkins.
The series is executive produced by Andy Harries, Suzanne Mackie, and Rob Bullock from Left Bank Pictures, alongside Josh Appelbaum, André Nemec, Jeff Pinkner, and Scott Rosenberg from Midnight Radio, and Paul W.S. Anderson.
Related: Survivor Maryland: The Online Reality Show That NEEDS To Be Your Next Obsession
Origin is a Left Bank / CiTVC co-production in association with Sony Pictures Television, International Production.
If you've been behind the times, you need to get with the picture. YouTube Red has many series you want to watch including the continuation of the Karate Kid story, Cobra Kai, and the thriller, Impulse, that was just renewed for a second season.
Comedy Ryan Hansen Solves Crimes on Television with the titular star and Samira Wiley (Orange is the New Black and The Handmaid's Tale) is also a lot of fun. Don't rule out YouTube Red because you usually use it only for goofy videos. 
The production value alone on Origin looks special, catapulting Origin as a contender with the big guys when it comes to science fiction shows.
Related: Ryan Hansen on Ryan Hansen Solves Crimes on Television, Landing Samira Wiley & More!
It could turn out to be something really special.
Do you think you might add this to your "what to watch for fall" schedule? Leave us a comment!