Origin Trailer: The Battle for Another Life
Paul Dailly at .
Origin is coming to Youtube Premium in a few short weeks, and the streamer has offered the most significant look yet at the sci-fi spectacular. 
The latest trailer dropped at New York Comic-Con on Thursday, and it had a Black Mirror-esque vibe. 
A group of troubled passengers wakes up on a damaged spaceship in space.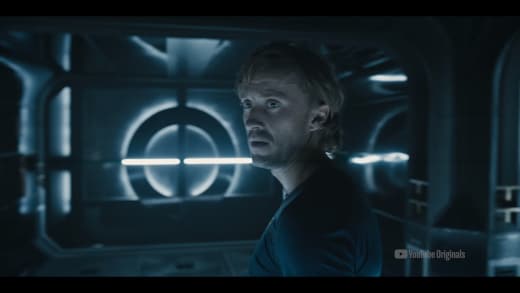 Each of the survivors all has something to hide, and are hoping to start a new life on a newly colonized planet. 
The only thing that stands int heir way is the fact that their stuck in the middle of nowhere and have to battle for survival at all costs. 
Coming from the producers of The Crown and Lost, there are a lot of reasons to look forward to Origin. 
The series is fronted by Tom Felton (Harry Potter film franchise, The Flash) and Natalia Tena (Harry Potter film franchise, Game of Thrones) and will debut November 14. 
Origin Season 1 will span ten episodes, so we'll be getting to know all of the wild characters who are trying to put the past behind them. 
Who will make it to the new planet? Who will not? 
We'll need to tune in to find out!
Watch the full trailer below and hit the comments with your thoughts on it!