Project Blue Book Trailer: Aidan Gillen Investigates UFOs!
Paul Dailly at .
Aidan Gillen is returning to the small screen on History's Project Blue Book, a TV series that revolves around secret U.S. Air Force investigations into supposed UFO encounters and unexplained phenomenon, undertaken by astrophysicist, and eventual ufologist, Josef Allen Hynek in the 1950s and 1960s.
Gillen plays Hynek on the series, and if the first trailer is anything to go by, it looks set to be one of the best new shows of 2018.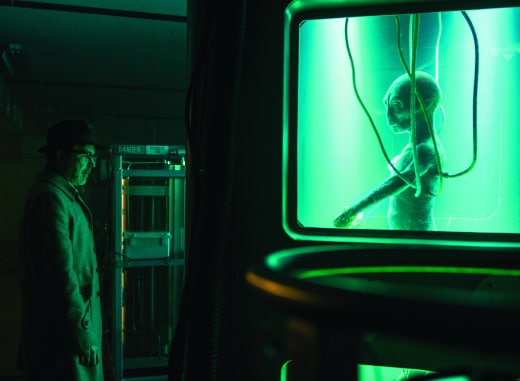 Yes, we may be getting a bit ahead of ourselves here, but the production values coupled with a genuinely intriguing subject matter has us VERY interested for this show. 
The Vampire Diaries veteran Michael Malarkey will also be part of the cast for the series. He plays Captain Michael Quinn, the man tasked with running Project Blue Book. 
He and Allen do not see eye-to-eye on just about everything they speak about, and there are a few questionable scenes in the official trailer that could shed light on why.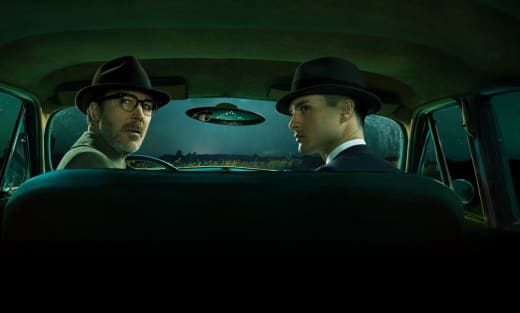 Project Blue Book will join a scripted line-up on History that includes Vikings and Knightfall. The network recently swung the ax on SIX after two seasons when the ratings took a nosedive during the sophomore run. 
Have a look at the full trailer for Project Blue Book below, and let us know in the comments whether it's your type of show. 
A premiere date has yet to be confirmed, but it is expected to debut at some point this year.