Looks like Archie is dealing with the harsh reality of juvie life. Our favorite red-headed hero is moving into the facility on Riverdale Season 3 Episode 2.
Being the enemy of Hiram Lodge could pose a lot of trouble for him.
He only needs to bide his time until the #HotDadsofRiverdale find the evidence to free him. Keeping his head down and staying clear of trouble should be his best move. However, things don't look so calm and peaceful for Archie's first few days.
Could his life be at risk?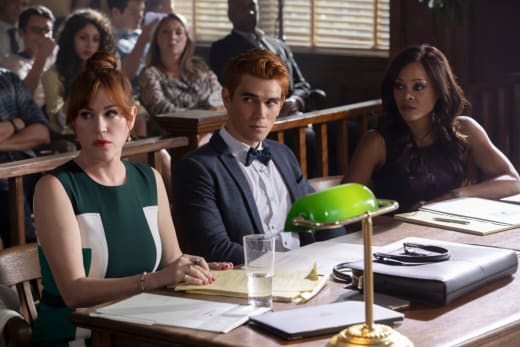 Based on the trailer, Archie is target #1.
Everyone stares at him with curiosity in the yard before we see him being ganged up on by a group of boys. The leader claims that everyone loses their humanity in the place, including Archie. Will Archie succumb to the same mentality?
He'll have to carefully decide his next step because the dangers of juvie life are coming up fast.
We also see a few clips of a riot breaking out in the facility, and one of the guards swinging at him with a baton. Hopefully, he won't be hurt in the fight!
Related: Enjoy UNLIMITED access to thousands of Movies and TV shows with Amazon Prime Video. WATCH ANYWHERE. CANCEL ANYTIME!
He'll still have his emotional and friendship support to help him through.
Veronica, in an obvious disguise, is there to visit her true love. And, we see the return of Joaquin, Kevin's former boyfriend. When did he end up behind bars too?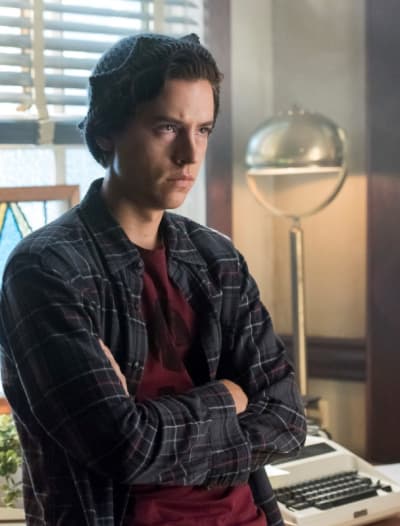 Also appearing in the promo are the first few clips of Betty and Jughead's investigation into the Gargoyle King.
The cliffhanger from Riverdale Season 3 Episode 1 left us wondering if Dilton Doily had died as a result of the ritual. Well, things didn't turn out so good for him. We can guess that he's the dead body on the stretcher that's being investigated.
What caused those marks on his back? Does Ben remember anything from that night?
The investigation is taking Betty and Jughead into darker territories than what they've dealt with in the past. Mysterious drawings, a hanging talisman, and exploring the sewers were just some of the clues we got to leave us wanting more.
And that creepy figure in the woods? That statue will be the cause of so many nightmares.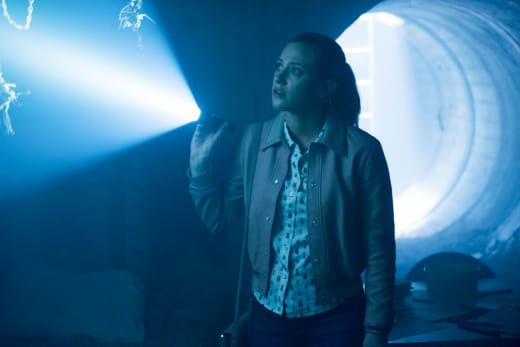 Now, over to you, Riverdale fans! Are they only hazing Archie or is it on orders from Hiram? What are your predictions for the investigation?
Check out the trailer below and share your thoughts in the comments.
And don't forget, you can watch Riverdale online via TV Fanatic to get caught up on all the drama.
Riverdale airs Wednesdays at 8/7c on The CW.