Shadowhunters Comic Con Trailer: Darkness, Death and Betrayal
Paul Dailly at .
There are just three episodes left of Shadowhunters Season 2, and we're now officially worrying about our favorite characters. 
In a sizzle reel put together for San Diego Comic Con, we get to see the characters in a whole lot of trouble as the season comes to a close.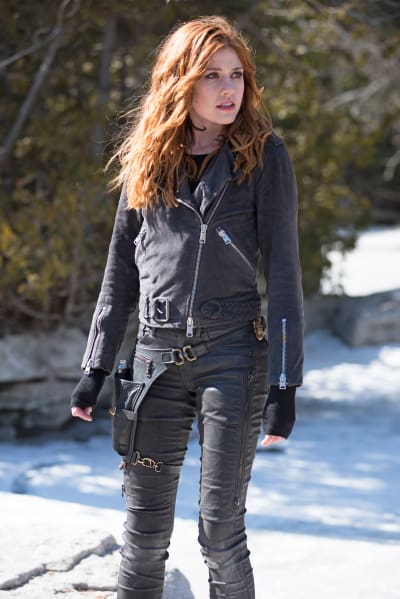 The big takeaway from the preview is that it confirms a major death is coming and considering the way Clary is acting, there are a string of people who could be the one to perish. 
Clary is distraught at the way it all plays out, and you can tell she's never going to be the same again. Can the powers that be please give her a break?
It feels like something bad is always happening to her. Don't get me wrong; I love when TV shows push characters into darkness but give Clary a break.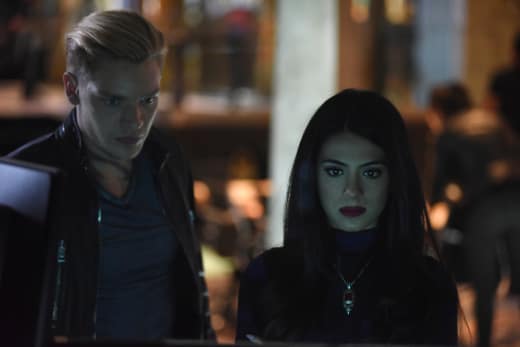 At least we know is Izzy is ready to spring into action after the death rocks her friend. Izzy is a force to be reckoned with. 
Another big moment is a battle between Jace and Sebastien that does not look like it's going to end well for one of them. There's absolutely no way Jace is being killed off, so let's just move on from that train of thought.
In other events, it looks like Magnus and Alec are in for a tough time of it, with one of them accusing the other of lying.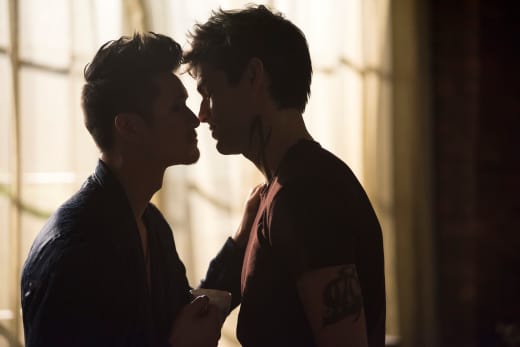 God, this looks like it could be a trailer for Dynasty ... minus the magic, of course. 
Anyway, have a look at the full trailer below and join us in the comments with your thoughts on it.
If you want to see Sarah Hyland in action as the Seelie Queen click here.