Stan Against Evil Season 3 Sneak Peek: Mothra and Other Groovy Evils!!

Carissa Pavlica at .
A new season of Evil returns this Halloween!
In an all-new Season 3 sneak peek of IFC's horror-comedy Stan Against Evil unveiled today at Comic-Con International: San Diego, catch a first look at the unusual new demons, moody teen vampires, zombie corpses and possessed puppets inhabiting the cursed New England town of Willard's Mill.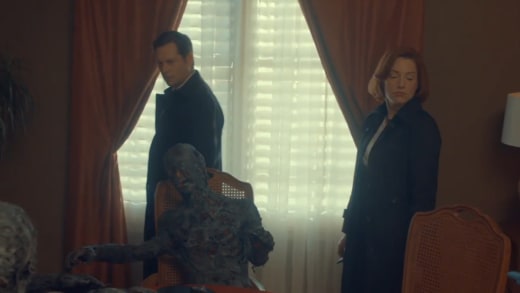 IFC's original horror-comedy series Stan Against Evil stars John C. McGinley as Stan Miller, the curmudgeonly retired police sheriff of Willard's Mill, and Janet Varney as Evie Barrett, the current sheriff determined to wipe out the demons that plague their town of Willard's Mill.
Related: 19 Times Laughter Got the Best of Us
Deborah Baker Jr. and Nate Mooney return to co-star as Denise Miller, Stan's absent-minded, do-good daughter, and Deputy Leon Drinkwater, Evie's right-hand man, respectively.
Stan Against Evil Season 3 premieres Wednesday, October 31 at 10/9c on IFC with eight all-new episodes.
The new season picks up immediately after the events of the Stan Against Evil Season 2 finale, with Stan and Evie back in Willard's Mill dealing with the consequences of Stan traveling through time to save his dead wife Claire.
In doing so, he inadvertently opened a portal between the Land of the Living and the Land of the Dead…allowing evil forces to truly take over the town and even some of its inhabitants.
Related: Stan Against Evil Season 2 Finale Review: Whoops!
Although always the skeptic at first, Stan must work with Evie to once more save the town – even if it means making a literal deal with the devil.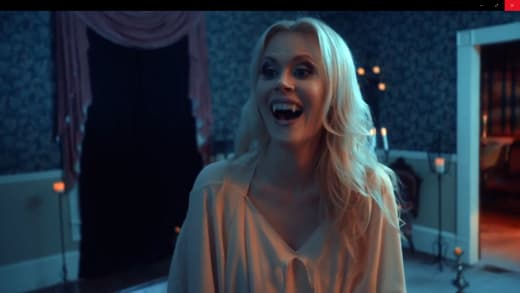 On the movie side of Comic-Con today, it was revealed Godzilla would be fighting against Mothra. 
Related: Stan Against Evil Review: The Horrors of Marriage and Parenting
Not to be outdone, Mothra and the Shobijin will be making their way to Willard's Mill. Will they be there to help or hurt the tiny town? Oh come on. They have to be helping, right??
I know I cannot wait to find out. Other exciting people passing through town include The X-Files and Kolchak, the Night Stalker. Oh, the excitement!!!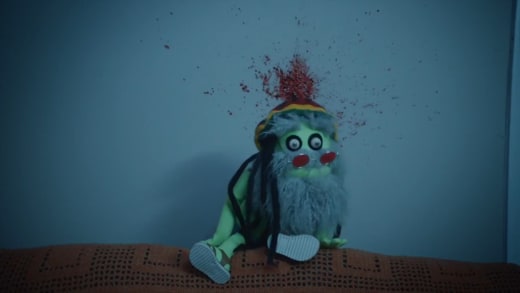 New and returning guest stars this season include Scott Adsit, Maria Bamford, David Koechner, Christopher Mintz-Plasse and Eddie Pepitone.
Stan Against Evil is created, written and executive produced by Dana Gould, with Tom Lassally also serving as executive producer.
Related: Stan Against Evil Review: Husbands, Wereponies, and Fiances, Oh My
RadicalMedia produces the series with Frank Scherma and Justin Wilkes executive producing. Star John C. McGinley also serves as a producer.
Stan Against Evil Seasons 1 and 2 are available to watch on iTunes, Amazon, GooglePlay, and Xbox.
Season 1 is available to stream on Hulu and will be joined by Season 2 on August 17.
Stan Against Evil Season 2 Premiere Review: The Black Hat Society
We'll be reviewing the entire season again this year, so be prepared by the time the premiere arrives.
There isn't enough funny horror to go around. Get your goo on, people!!