Is it the end of the line for Harvey Specter?
The teaser for Suits Season 9 Episode 8 has been released, and it shows our favorite lawyer in handcuffs. 
Oh yes, Harvey is getting arrested. 
The reason? 
Conspiring with a federal prosecutor. 
It certainly seems like we're supposed to believe that Faye had something to do with it. It's an easy assumption to make given how much she hates Harvey. 
Whether this will be Faye's last stand, we don't know, but this is Suits, and anything can happen. 
It's possible that Faye had nothing to do with the whole thing, and that she could be the one to save him. 
Related: Suits Season 9 Episode 7 Review: Scenic Route
In any case, expect the entire firm to come together to save one of their own. 
Even though they may play on the wrong side of the law at times, they will stick together in any scenario.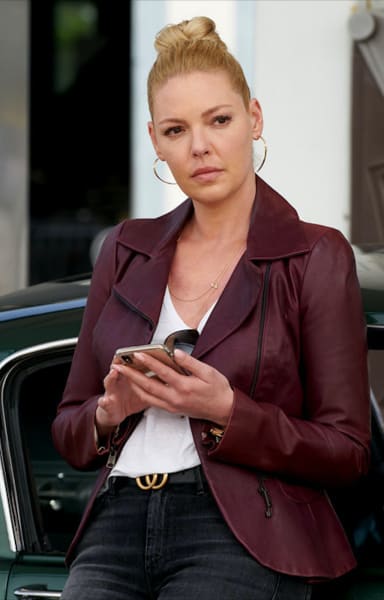 Samantha was recently fired from the firm by Faye, and it looks like Louis reaches out to her to help save their friend. 
Katrina also decides to join in the fight, but Samantha will likely hold a grudge because of how friendly she's been with Faye of late. 
Related: Suits: Patrick J. Adams Returns in Final Episodes - Watch Teaser
There are just three episodes of Suits left. We know that Patrick J. Adams is stopping by again ahead of the series finale, but USA Network would have probably confirmed his involvement in the promo. 
Have a look below and hit the comments with your thoughts on it. 
Are you ready for this?
Remember you can watch Suits online right here via TV Fanatic. 
Suits airs Wednesdays on USA Network.