A popular character returns on Suits Season 8 Episode 14, and she does not come in peace. 
We're talking about Scottie (Abigail Spencer), and she will go up against all of our favorite characters. 
It all starts when Samantha (Katherine Heigl) takes on a case and realizes that she has to go head-to-head with Scottie.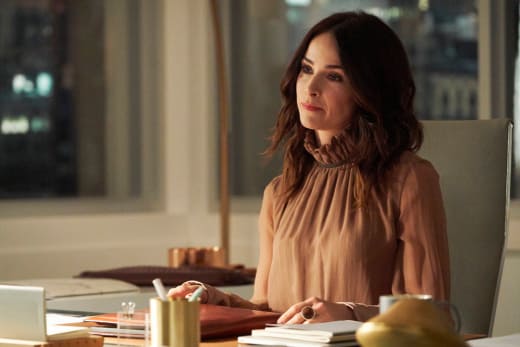 Not one to give up easily, Scottie tries to manipulate her old friends, and the official teaser for "Two Peas in a Pod" certainly shows that off. 
Donna (Sarah Rafferty) finds herself between a rock and a hard place when she realizes that Scottie will stop at nothing to win the case. 
Related: Suits Ending After Nine Seasons!
Hell, there's even one scene in which Donna tells Scottie to stay away from the firm ... for good. 
There's also a possibility that Scottie had no idea she was going against Harvey (Gabriel Macht) and Donna.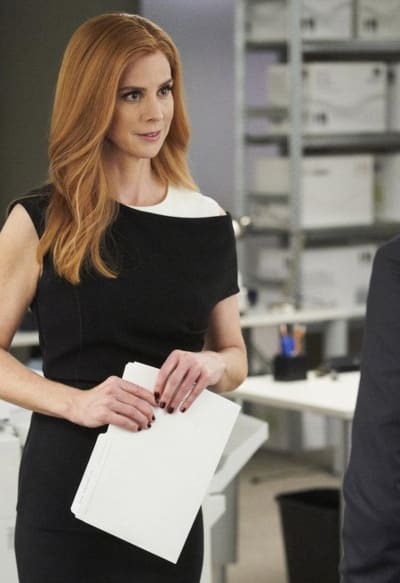 With the ever-changing name of the focal law firm, it wouldn't be difficult to imagine that Scottie was confused by the name. 
In any case, more Abigail Spencer is always a positive, and I hope this is not the last we've seen of her. 
With Suits coming to an end later this year, Scottie is one character I would love to stick around for more than a handful of episodes. 
All told, have a look at the full teaser below and join me in the comments with your thoughts on it. 
Remember you can watch Suits online right here via TV Fanatic. 
Suits continues Wednesday, February 10 on USA Network.