Mike Ross is playing a dangerous game. 
If you watch Suits online, you will know that he's been working a case with Oliver involving the prison system, but Harvey has already forced him to sign a document to stay off the case. 
With Rachel growing tired of Mike's lies, she flips out at him on the official preview for Suits Season 7 Episode 6, and it's about time. 
Mike is essentially forcing Rachel to lie to those closest to them about his involvement in the case, and it's causing a lot of problems in their relationship. 
Not to mention all of the drama going on at Pearson Specter Litt, the firm really needs Mike now. 
Despite Mike promising to work every other case for Harvey, he's still very much embroiled in what's going on at the clinic. 
Harvey is already questioning what his former best friend is getting up to when he's not at the office, and that's only going to intensify until the truth comes out.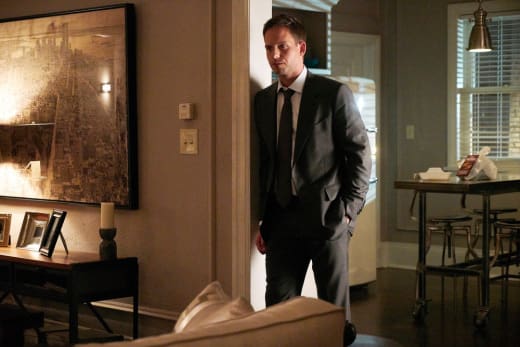 Would Harvey really fire Mike? That's going to be a huge question as we head into the home stretch of Suits' summer run. 
With the lies mounting, Mike is going to need to choose which firm he works for and which one he should steer clear from. 
Lying to the people closest to him is not going to do him any favors, and he should know just how much lies can tear people apart. 
All told, have a look at the full teaser below and join me in the comments with your thoughts on what Mike is doing.
Note: Suits continues August 16 on USA Network.