S.W.A.T. Sneak Peek: Street Goes Undercover!!!

Carissa Pavlica at . Updated at .
Street is stepping up on S.W.A.T. Season 1 Episode 6 when Hondo puts aside his misgivings about Street's recklessness and allows the newbie to go undercover.
In our exclusive clip below, Street is pleading his case to Jessica and Hondo, who appears to have some serious misgivings about letting Street take on the case.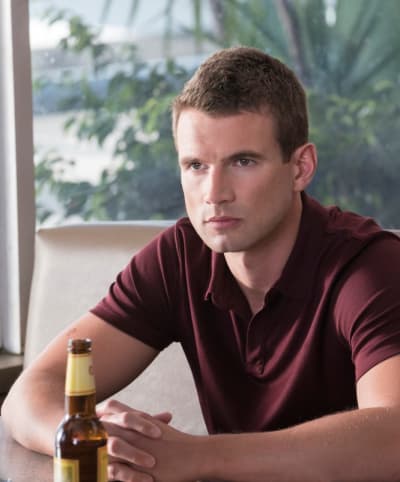 Through a twist of circumstance, Street found himself getting close to a broker in a luxury car theft ring, and that connection could lead him to bust a ruthless trafficker.
It's not every day the team finds themselves positioned so perfectly with a case seemingly dropped into their laps, so from the photos that were released with the episode, it looks like Street gets his chance to bring down the trafficker.
Still, in the clip, he's a little too cocky for my peace of mind.
That might be why the diner where he appears to be waiting for his mark is filled with other undercover S.W.A.T. team members covering Street's arse.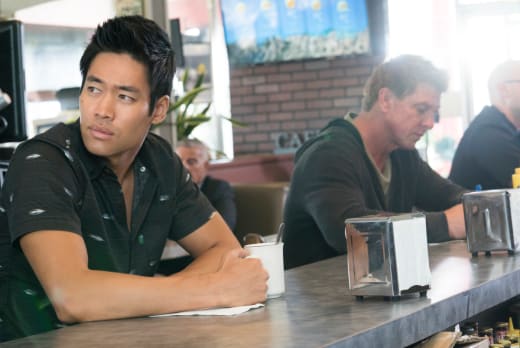 It's great that Street has so much self-confidence because to walk into an undercover situation without it would be a tell. 
Then again, having a little too much confidence could be a turn-off to a highly placed member of a trafficking ring, too.
Will Street be able to balance the two sides of himself and get it right?
Since the episode is titled "Octane," I can't help but wonder if Street isn't going to get a chance to pose as a guy in the theft ring, going so far as to steal a car and make a high-speed getaway. 
After all, we've seen what Street can do when he puts rubber to the ground. The guy is an ace!!
Meanwhile, Hondo will be visiting Raymont Harris, the teenager who was shot on S.W.A.T. Season 1 Episode 1 and who is dealing with PTSD as a result.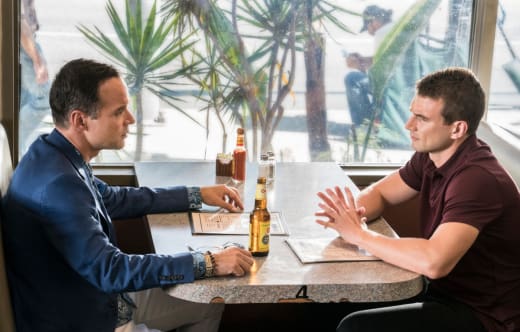 If he's doing that while Street is undercover, Street might be more amplified in taking chances on his mission.
I don't know about you, but I'm excited to see where this story is going. Fast cars and bad men taken down by the good guys? Oh, yeah.
S.W.A.T. is so pumped with action and full of emotions, there is always something for everyone in the house to enjoy.
If you haven't already figured that out for yourself, there's no time like the present to start watching this CBS hit!
Don't forget you can always catch up when you watch S.W.A.T. online and tune in Thursdays on CBS at 10/9c to watch LIVE and Tweet along with the cast.
Who wouldn't want to do that??
Check out the clip below and come back tomorrow for a full review of the episode after it airs.