Sweetbitter Interview: Getting to Know the Exciting Side Dishes!

Carissa Pavlica at .
Where would a television series be without its exciting and exotic costars? 
Exactly the same place an extravagant dinner would be without its tasty side dishes.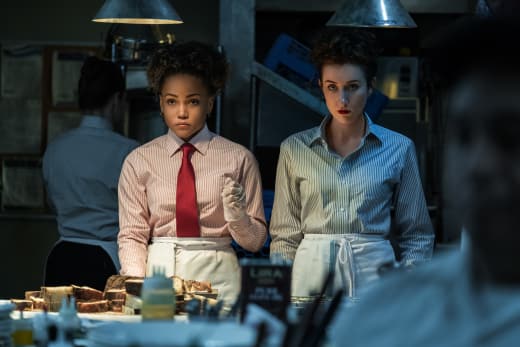 That's why in getting to know costars Jasmine Matthews, Daniyar, and Eden Epstein I wanted to know how they saw their characters by way of what side dish they believed would best exemplify their role.
Matthews plays Heather, a woman she describes as a bit of a mean girl. There is more to her, of course, but as Matthews is also playing one of the Heathers in the upcoming Paramount series, Heathers, you have to wonder if she's being typecast!
Related: Get Starz via Prime Video Channels for Captivating Original Series & Hit Movies!
Daniyar plays a fantastic character called Sasha who instantly discovers himself tied to Ella Purnell's Tess. Sasha is outgoing and emotional in the most unexpected ways and Daniyar brings him to life with playful, electric enthusiasm that is impossible to dismiss.
Epstein's Ariel begins as a bit of an enigma. She spends a lot of time trying to hide her true self from those around her, but she's bursting at the seams trying to get out, so Ariel isn't unknown for long.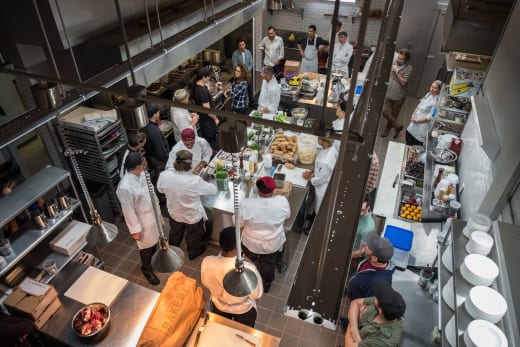 The three characters shape Tess in ways she doesn't recognize at first, being so captivated by Caitlyn Fitzgerald's Simone and some of the fellas at the restaurant, but listen to the interview below.
These actors are as tuned into their characters and Tess as their characters are to Tess. 
Don't forget to tune into Sweetbitter's premiere on Stars May 6 at 8/7c. It's a sensory experience about life not letting life pass you by you don't want to miss!