The 100 Exclusive Sneak Peek: What Does Josephine Do Next?!

Yana Grebenyuk at . Updated at .
It looks like The 100 Season 6 Episode 6 will be picking up right where The 100 Season 6 Episode 5 left off, with Josephine having revealed her identity to Bellamy and Murphy, but with the rest of the group still very much in the dark.
Madi struggling through the flame with the Dark Commander is an ongoing issue that Josephine has to face as Clarke -- to surprising results. 
It was teased before that there is something sinister that could take control of Madi from inside the flame, with Gaia commenting that she has to try to keep this mysterious Commander out of her mind.
There wasn't time for more information just yet, but it was still a looming enemy for Madi this season.
23 Characters Who Won't Let Go of a Grudge
It seems to be an important part of Madi's arc though, because after a brief break she is forced to confront the inevitable.
This reveal connects to the mythology we are learning about Sanctum's version of a USB flame, creating conflict across all of the character's paths. 
We have for you an exclusive clip to amp up your excitment for what lies ahead.
In this exciting scene, Josephine finds herself waking up Madi and stumbling upon more information that she will need, but she doesn't yet knoiw how to connect the dots.
The 100 Review: The Gospel of Josephine
With her knowing that Madi is a Nightblood, is it only a matter of time before all of this takes an even darker turn?
This is The 100 guys, it always goes darker!
Check out the sneak peek now!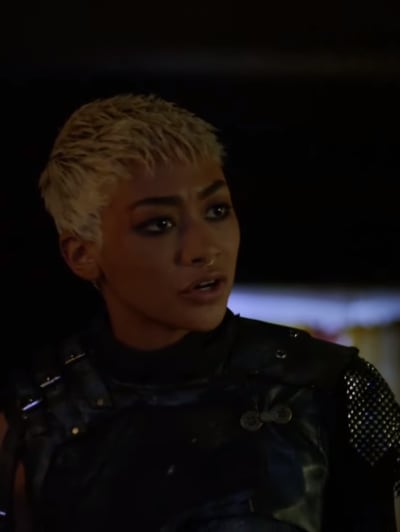 Let us know how worried you are for Madi after you watch.
Just jump into the comments below to get the conversation started!!
The 100 airs on Tuesdays, at 9/8c on The CW.
Stick around TV Fanatic for more features, interviews, slideshows, episode previews, and reviews of the upcoming season, and watch The 100 online to catch up on the adventure!