The 100: Jason Rothenberg on a Whole New Planet and the Season 5 Impact

Yana Grebenyuk at .
With the varied reaction to The 100 Season 5, Jason Rothenberg says he is aware of the many different opinions but that he is following the vision that he has for the show when it comes to the upcoming season. 
This is to be expected after The 100 Season 5 Episode 13 introduced such a twist with a new planet that Bellamy and Clarke see for the first time together.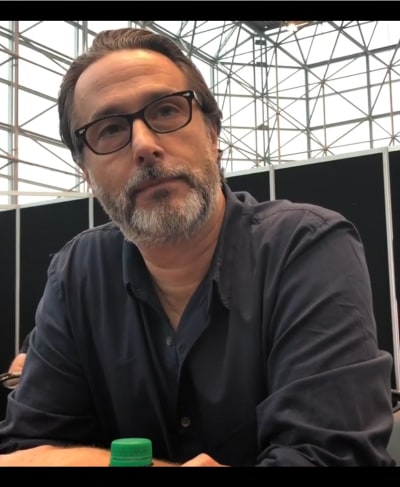 Monty leaves them a video asking that they do better on this planet, something that Jason mirrors as a response when asked about the duo in Season 6.
Obviously, Monty's last request plays a big role in how the season itself is introduced, with those words setting up the next arc for the characters themselves. 
After the way that Earth ended up complete wrecked, it was made clear to everyone involved that they have to come to terms with what their fighting caused.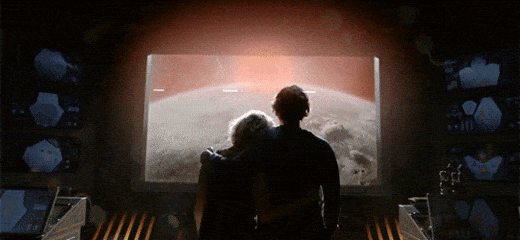 There is no wrong for that on this planet, so they have to prove that they aren't stuck in a constant cycle of destruction and instead create peace and maintain it. 
It may sound almost too simple that Bellamy and Clarke's relationship starts out on this new planet as almost a reboot of The 100 Season 1 where they had to try to be leaders together to help their people survive.
Now they are faced with the same dilemma, while still harboring the guilt that comes from all the mistakes that were made the loss that is still very much felt by both of them.
And yet, with a previous season that struggled under the weight of too much plot movement, perhaps a slowed-down attempt to allow the leads to cope with what happened is just what the show needs right about now. 
It also gives them another chance to start over together.
Related: The 100: 10 Most Important Episodes for Bellamy and Clarke's Partnership
Maybe this time around starting over and the idea of what defines a good guy will guide them on a path of less self-destruction, for their sake and for this new unnamed planet's. 
Click the video to see everything that Jason Rothenberg had to say about The 100.
He talks about the worldbuilding aspect that went into this new season and how dark the show is allowed to go, among other things. 
Don't miss it!! 
The 100 returns midseason in 2019 on The CW.
Stick around TV Fanatic for more coverage of the upcoming season.