Alison is dead. 
We learned on The Affair Season 4 Episode 8 that she took her own life. It was a big twist, and naturally, fans are not accepting it until there's more proof. 
The Affair Season 4 Episode 9 will be told from Alison's perspective as she follows through a vow she made several years before.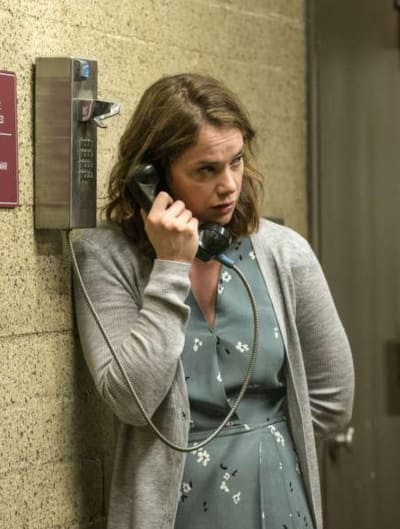 If you watch The Affair online, you know that the vow focuses on her plan to make it to 35-years-old to see if her life got better. 
There's no telling what her death will mean for Joanie or Cole or even Noah. It was all still fresh when we learned about it on The Affair Season 4 Episode 9. 
While the promotional material would imply Alison took her own life, there are still two episodes left, so it would make sense if there were one final twist thrown in to throw fans for a loop. 
It's shocking that Alison is gone ... especially when you consider the fact that there is still another season to come. 
Then again, it's opened a lot of doors creatively. How will all of these characters move on without her influence?
Watch the full promo below and join me in the comments with your thoughts on it. 
The Affair continues Sundays on Showtime!