The Blacklist Promo: Liz is Ready for Revenge!

Lisa Babick at .
I don't know about you guys, but I still haven't recovered from Tom's shocking death.
It had to be confusing for Liz to have been in a coma for almost a year and learn Tom didn't survive. After everything they've been through as a couple, she had to be devastated!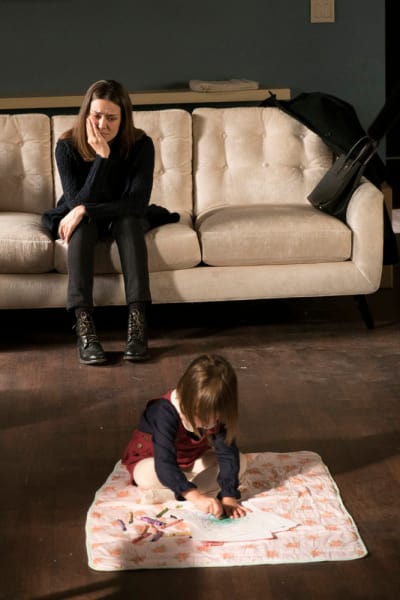 Does she even remember what happened?
Did she talk to Red about what Tom wanted to tell her after he called her from the train station?
What did Red do during the time she was in the coma? Did he chase after Ian Garvey and get the bones back?
If Red did find Ian Garvey, I hope he made him suffer!
It doesn't seem that much will be answered when The Blacklist returns. What we will see though is how Liz handles the grieving and recovery process.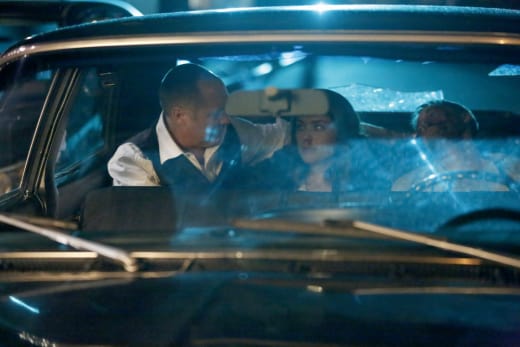 Recovering from such a horrific event won't be easy, but Liz is a strong woman and will handle it the best she can.
The official synopsis for The Blacklist Season 5 Episode 9 shows Famke Janssen guest starring. I don't know what Scottie's appearance means, but I can't wait to find out.
She's not in this preview clip, so we can't do too much speculating, but the last thing I remember about Scottie was that she was sitting in jail.
Maybe Liz is visiting her to tell her the bad news?
In the clip below, Red offers Liz some fatherly advice, but it doesn't seem Liz hears what he has to say.
She's angry and she's ready for revenge, but will she be able to take on whoever she's taking on all by herself?
Check out the clip to see what's in store for Liz when The Blacklist returns with "Ruin" on Wednesday, January 3.
If you need to catch up, you can watch The Blacklist online or for insight into past episodes you can read our The Blacklist reviews!