Barry Allen will do anything and everything to save Iris.
But what happens when his only option might be trusting a time-traveling villain?
That's the dilemma Barry faces when Abra Kadabra arrives in Central City on The Flash Season 3 Episode 18.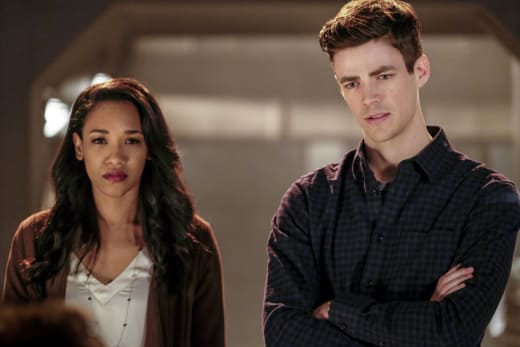 Then again, the choice might be out of Barry's hands. Because it turns out he's not the only one familiar with the evil magician.
Gypsy's back once again. She's hunting the breach violator. And knowing how much Gypsy favors the rules, it's unlikely she'll bend them for Barry.
Which puts Cisco in an awkward position of having to choose sides.
Press play on the video below and then share your theories with us. Will Abra Kadabra reveal Savitar's identity? Should Barry make a deal with a potential devil?
Remember, you can watch The Flash online anytime!
Show:

Episode:

Characters:

Related Videos:

Uploaded by:

Uploaded:

Modified:

Duration: