Barry Allen will not give up without a fight.
That means he's going to risk it all to save Wally on The Flash Season 3 Episode 16 "Into the Speed Force."
But what, or should we say who, is waiting for him there?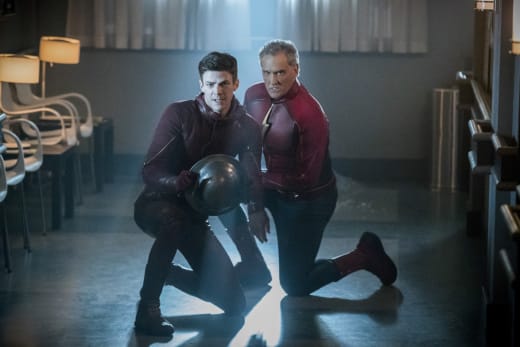 In the promo below, Barry appears to come face to face with friends and enemies alike.
Eddie, Ronnie, Captain Cold, even Caitlin's there with a surprise of her own. 
Press play and judge for yourself: Will Barry be able to outwit the force and save Wally?
Remember, you can watch The Flash online anytime!
Show:

Tag:

Episode:

Character:

Related Videos:

Uploaded by:

Uploaded:

Duration: