The Flash Promo: What's Sending Barry to the Future?

Mandy Treccia at .
What do we know about the future Barry will be racing toward on The Flash Season 3 Episode 19?
Iris West, the love of his life, is dead in 2024. 
She died at Savitar's hand. Barry witnessed the horrifying event when he accidentally traveled to May 2017 on The Flash Season 3 Episode 9.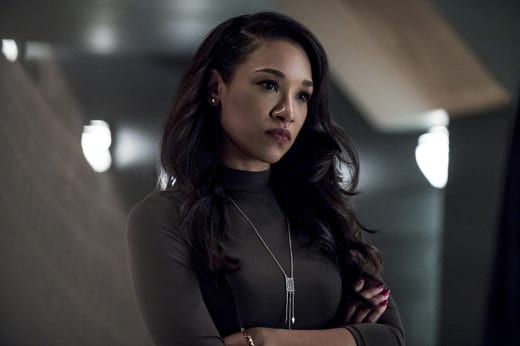 Ever since Barry learned what the future held, he's been working with Team Flash to make sure that ugly moment never happens. Unfortunately, no matter how hard the team tries to change things, the future headlines remain the same.
When we last left off on The Flash Season 3 Episode 18, Barry made the decision to run forward even further in time. All the way to 2024 so he can ask his future self who's hiding behind Savitar's armor.
That's right: it turns out the menacing god causing all the mayhem as he activates meta's powers is not an actual god, but a man. A man with a grudge against Barry.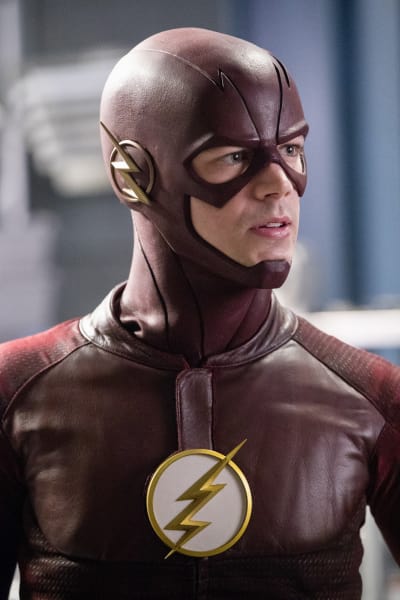 And he's not the only problem Team Flash needs to tackle after the fateful events on The Flash Season 3 Episode 18.
Despite Julian's best efforts to save Caitlin in the lab, a complication caused her to flat line following surgery. Caitlin made her wishes crystal clear. She did not want to use her meta human abilities to save her life.
But Julian wasn't willing to let her go. He removed Caitlin's necklace, and her body began to regenerate. That's when Killer Frost woke up in all her icy glory.
We've seen Barry and Julian coax Caitlin back from the edge before on The Flash Season 3. 
Will they be able to save her again? Or will this lead to another of the future headlines come true? Specifically, the one stating Killer Frost remained on the loose.
Sounds a little ominous to us.
Press play on the video below to experience the full video refresher of what's been happening in Central City.
Then, tell us what you're most excited to see on The Flash Season 3 Episode 19 "The Once and Future Flash! Can they stop Savitar? Will Killer Frost revert back to Caitlin Snow? 
Remember, if you need to catch up, you can watch The Flash online anytime!