The Fosters Series Finale Event Promo: The Fosters Forever!

Jasmine Blu at .
You didn't think that was the last of The Fosters, did you? 
Now that we've had a few months to dry our tears and stew in all of those Foster family feels, it's time to jump back in with the most modern, relatable, inspiring family on TV and bid them farewell properly.
I'm talking beach-style because the family is headed to the Turks and Caicos, and darn it, we're going with them!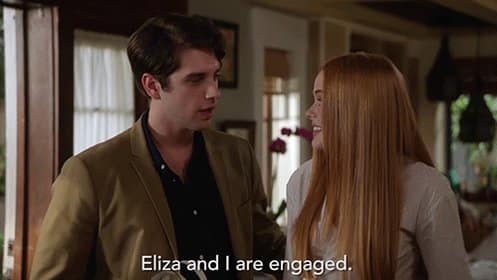 Of course, it's not The Fosters without a healthy dose of drama. 
The Fosters Season 5 Episode 19 shocked fans by quickly fast-forwarding through their lives a few years via an emotional graduation montage that still has people sniffling. 
It's roughly five or so years into the future now, and the eldest of the bunch, Brandon, is preparing for his wedding day. 
Related: The Fosters Season 5 Episode 19 Review: Many Roads
So, who is he marrying? Some presumably lovely girl named Eliza. We don't know much about Eliza, yet, but boy will we during this finale event. 
One thing we do know is that Callie is not a fan.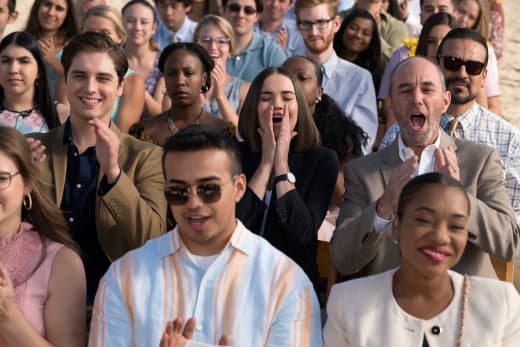 Callie and Brandon were ensnared in a complicated love affair when they were teens before Callie was officially adopted. They also share a special relationship and closeness. They started off as good friends, and when they left things, they were nailing the close sibling bond. 
It's perfectly normal that as Brandon approaches his big day with his fiancée, Callie will have messy, complicated, residual feelings lingering. Yes, it's possible that they could be romantic-related, but don't forget, Callie is supremely protective of her loved ones, and it could be sibling related too. 
Protective sisters will do anything to protect their brothers from women or spouses whom they don't think or worthy of them.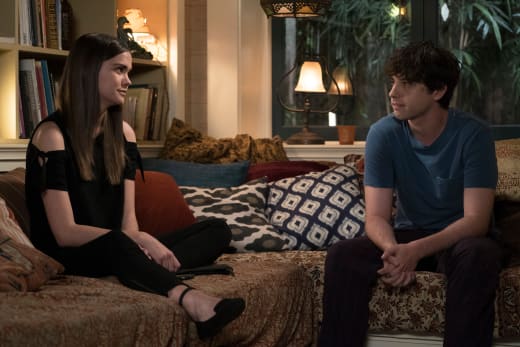 We'll have to see what's at the heart of why Callie doesn't care for Eliza.
In one of the many promos, Mama can be found scolding Callie for potentially making a scene. We also see Callie having a friendly chat with Brandon where she flat out mentions not caring for Eliza, and in true dramatic fashion, poor Eliza overhears it. 
Related: The Fosters Spin-off: The Title Revealed!
Elsewhere, it looks like Mariana's love life won't be any less complicated. She appeared to be going back in forth between Wyatt and Mat in the season finale, and here, it looks like she has her eyes set on Mat.
The question is, is Mariana still with Wyatt or some other guy? Whatever is going on with her, Callie is playing the perfect big sister and reminding her that she doesn't want to make any mistakes.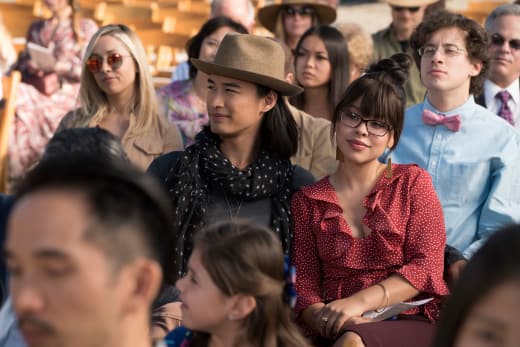 Callie is the Queen of making mistakes, so if anyone knows about that, she does. 
The sisters appear to be closer than ever. That should set things up for The Fosters Mariana and Callie spin-off, Good Trouble. 
I have no doubts that both of those women will be getting into trouble since they were regular trouble magnets during The Fosters tenure. Some things don't change. 
Related: Get Hallmark Movies Now via Prime Video Channels for Stories with Heart, Captivating Movies & More!
Jesus isn't exempt from relationship troubles either. He's still dating Emma, but all may not be perfect in their land. He talks it out with his twin. Honestly, I'm surprised their relationship has made it the distance, and I'll be looking forward to seeing if it makes it to the end of the finale.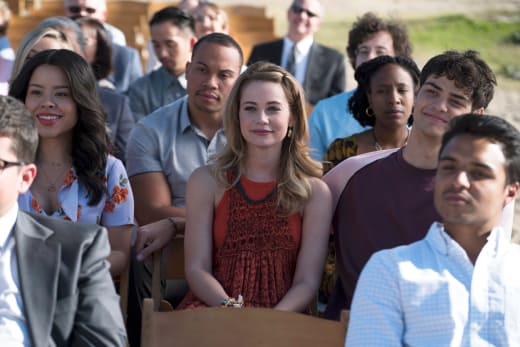 We also catch a glimpse of Jude possibly helping one of Eliza's brothers. Jude is all grown up which means some grown-up problems, and he was single last we saw him. Somewhere along the way he and Noah distanced themselves from one another, so does that mean Judi-corn is on the market? 
Also, if you think moms have found some peace and tranquility not that the kids are all grown, well, you should know better. These kids always have problems that require their mothers' guidance and wisdom, plus, Lena and Stef have taken in a sweet little boy named Corey. There is no end to this family. 
This family is always expanding, and you can count yourselves into the mix. Aren't we all honorary Fosters? I like to think so! 
Check out the clip below, and check back in for more Fosters tidbits and reviews of this spectacular occasion! The Fosters three-night Series Finale Event starts June.4 at 8/7c on Freeform. You can catch the second and third installment on June 5, and June 6 at the same time and place! 
Don't forget, you can always watch The Fosters online here via TV Fanatic!