We've heard the story behind The Good Fight in bits and pieces, but with this trailer, it's all coming together.
Diane Lockhart decided to retire!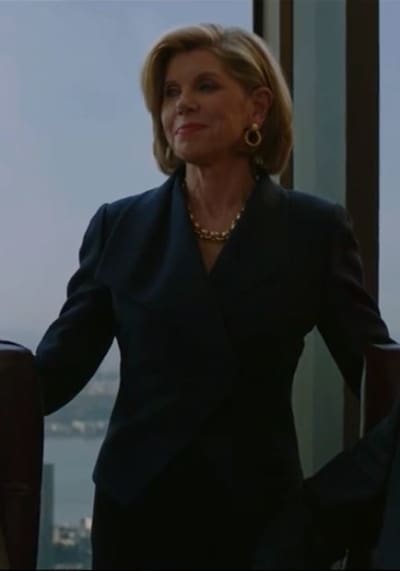 The smile on her face as she made the announcement said it all.
But as we've learned with Diane, she doesn't always get to have good things.
It turns out her retirement money was all invested in one place. That's never a good thing, you guys.
And it's even worse to trust a relative or close friend to do the investing. 
In this case, all of the money is with the father of Diane's goddaughter, Maia, a new attorney who has been working at Lockhart whatever the name of the firm may be these days.
When the scandal breaks that he's been running a ponzi scheme, it appears they're both out, and sweet David Lee won't even allow Diane, who started the firm, to un-retire.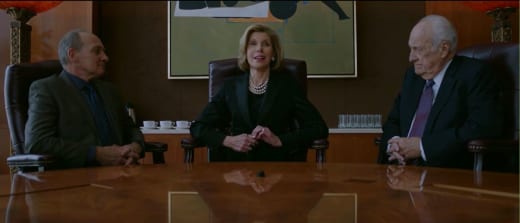 Because of course he wouldn't.
Lucca has some comforting and wise words, even if they don't appear to come by way of friendship. 
Now that we know Diane falls and how far, the really interesting part of the story will be how she pulls herself back up and gets involved with Lucca.
There is a lot more to be learned, and if we're lucky, a lot more raw emotion to come. Who ever thought we'd hear Diane drop the F bomb?
That's when you know things are about as real as they come.
Watch!!