The Hills: New Beginnings Sneak Peek Teases More Pratt Family Drama
Paul Dailly at .
It's hard to believe it, but MTV is taking viewers back to The Hills with follow-up series, The Hills: New Beginnings. 
Premiering tonight at 10/9c, The Hills: New Beginnings Season 1 Episode 1 is poised to be heavy on the drama. 
MTV has dropped the first few minutes of the premiere, and we pick up with many of the original cast members, as well as some new additions.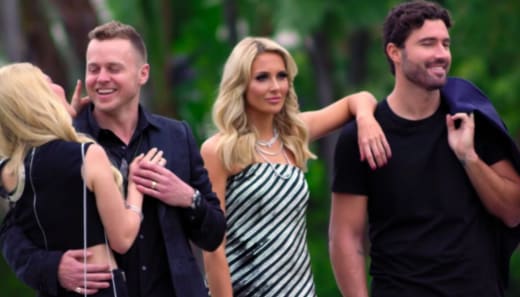 Spencer and Heidi, who were the villains during the original series, look to have taken a more subdued approach to life. 
Related: The Hills: New Beginnings Ordered at MTV
Heidi can't help but drag the naysayers, claiming that her marriage is as strong as ever and that she is looking forward to the future. 
If you watched The Hills online, you know that the early years of their relationship was filled with controversy.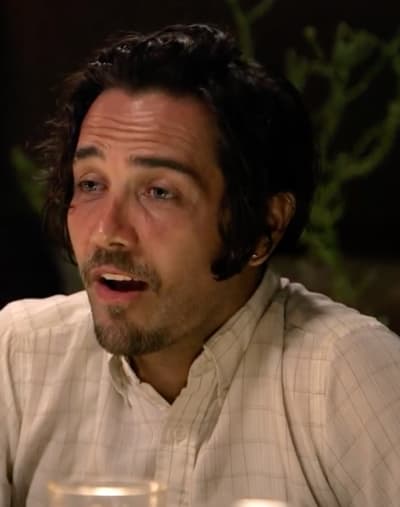 That's why many thought they would not stand the test of time. Heck, they were fired ahead of the OG series finale because they were both acting super sketchy. 
Spencer's sister, Stephanie Pratt, is back for the sequel, and the good old Pratt family drama is making a comeback. 
In one scene, Stephanie tries to reason with her brother, but Spencer yells that Stephanie is not part of the family. 
Stephanie's day seemingly goes from bad to worse when finds herself arguing with Audrina Patridge. 
Then there's Brody Jenner, who finds himself arguing with his wife, dragging Spencer, among other things. 
Related: The Hills Reboot: Mischa Barton Joins
It's like everyone has grown up, but they are still in the same mindset they were all those years ago, looking for an argument. 
There are even some scenes featuring Mischa Barton. She's still struggling to pick up the pieces from the earlier years in her life. 
However, she notes in a heartwarming scene that she had to rid her life of all the people that were using her. 
As for Audrina, well, it looks like her main storyline will involve a blossoming romance with her ex, Justin Bobby. 
Whether they will be able to make it work this time, we don't know. 
It's unclear how the series will address the "reveal" that the entire series was fake, but we'll find out soon enough. 
Have a look at the sneak peek below and hit the comments with your thoughts on it. 
Will you be watching the series premiere tonight?