The Magicians Sneak Peek: Quentin and Alice Strike a Deal

Mandy Treccia at .
Quentin Coldwater is not known for making the best choices.
On The Magicians Season 2 Episode 8 "Word as Bond", Quentin and Alice set the terms for their new arrangement.
But should he trust the Niffin version of the woman he loves?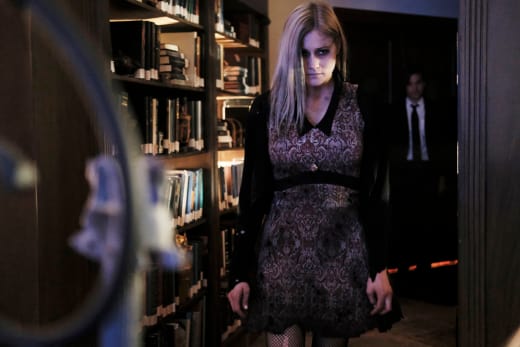 Probably not.
Niffin Alice keeps telling Quentin that all traces of the girl he knew were burned up by the magic.
Quentin wants to believe there's still hope.
While there might be, Niffin Alice appears much too eager in the promo below.
Something tells us she'll get more out of this deal than Quentin.
Press play on the video and tell us your thoughts. Will Eliot be the one to pay the ultimate price?
Remember, you can watch The Magicians online anytime!