The Purge was an unexpected hit movie franchise.
There is already a fourth movie on the way, and now USA has announced the premiere date for its upcoming limited series based on the franchise.
Admittedly, I'm a fan of the franchise, and the series looks like it might be taking us back to the beginning when it all began.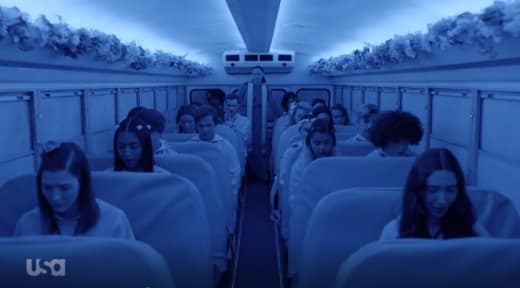 Here's the official synopsis:
Based on the hit movie franchise from Blumhouse Productions, The Purge revolves around a 12-hour period when all crime, including murder, is legal.
Set in an altered America ruled by a totalitarian political party, the series follows several seemingly unrelated characters living in a small city.
As the clock winds down, each character is forced to reckon with their past as they discover how far they will go to survive the night.
I don't recall anything from the movies with this cult-like stuff being incorporated, but then again, I did spend a lot of time imagining what I would be doing to survive such a night myself!
It does bring a pretty freaky element into an already messed up thought process of this "altered America," though, right?
What I'd like to see from a series is beyond the purge. We've seen what the night looks like already. What does this one night make the rest of society look like during the other 364 days a year?
Does it do any good for the society? Do people treat each other differently during that period -- any better? 
While this is an event series, there seems to be room to dig into what the purge would do for the society given the purge itself only takes place for 12 hours out of the year.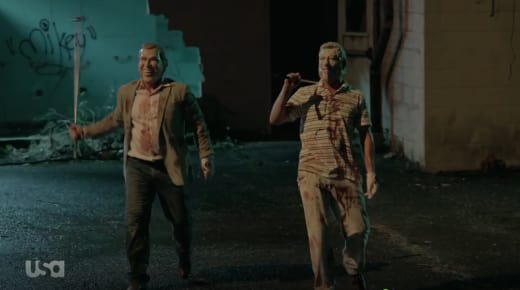 And really, just how altered is this America? 
I don't know about you, but I recognize the masks those two killers are wearing in the trailer. What are the odds two other dudes who looked like former presidents in our America did something equally impressive to be given masks?
Do you think there could be room in the TV panorama for more than a ten-episode event series beginning on September 4th?
Will you be tuning in to watch? Are you a fan of the film franchise? 
And if you are already a fan, have you given thought to what the world is like the other 364 days of the year or are you only interested in Purge Day?
Drop us a line. Personally, I can't wait to see where this might take us and for a full trailer of this bad boy!!
Either way, mark your calendars for Tuesday, September 4 at 10/9c. That's when the Purge begins!