The Resident Promo: Bracing for the Storm!

Jasmine Blu at .
Oh yes, Resident Fanatics. A storm is coming to Chastain. 
Atlanta is hit with a huge snowstorm on The Resident Season 2 Episode 19, and the installment looks thrilling based on the promo.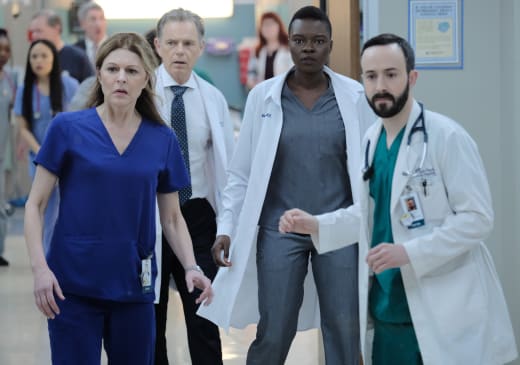 Hospitals get slammed hard during terrible weather conditions, and a blizzard in Atlanta is grounds for all hell to break loose at Chastain. 
Related: FOX Announces Fate of 9-1-1 and The Resident!
It appears as though there will be many lives in jeopardy.
One brief scene has Mina rolling on a gurney working on a patient and attempting to revive them.
Bell is back in the OR trying to keep a patient alive at any cost necessary.  
AJ gets in on the snow action, based on his bundled up attire and can be seen racing through the hospital. 
At some point, a car comes barreling towards an ambulance and nearly takes two people out. 
It's beyond exciting! 
Of course, a storm may be brewing between Nic and Conrad as well.
The clip of the pair where Nic mentions something along the lines of needing to air out everything between them and it is all types of angsty. 
-Related: Get Walter Presents via Prime Video Channels for Original, Exclusive, Hit Series from Around the World! -
Conic has tension in their relationship and issues which have gone unaddressed, so maybe this will be the hour when they are forced to address everything.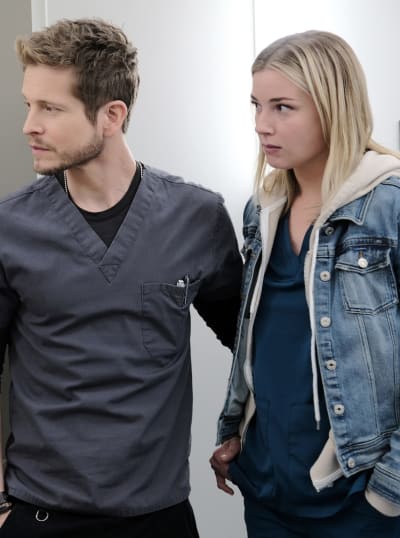 It seems that way. Perhaps it will also lead to a conversation about Alec's interest in Nic, too.
Check out the promo below and hit the comments with your thoughts.
You can watch The Resident online here via TV Fanatic!