Evil never dies. 
In this case, evil never stays behind bars for too long. That's right, Melina Kanakaredes is back as the loathsome Lane on The Resident Season 2 Episode 10!
She is far from contrite and right back to her manipulative ways as she gets her talons into Bell all over again. Bell has not only paid Lane's bail, but he also got her released from prison.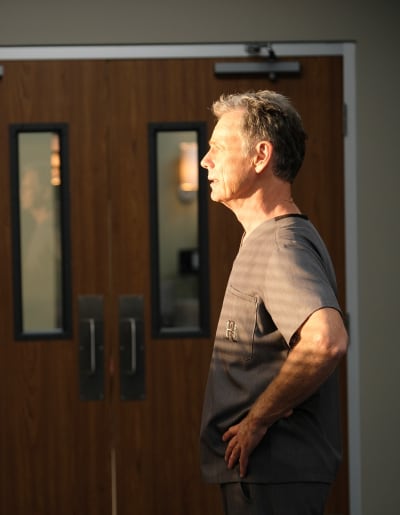 As you can imagine, everyone is pissed! None more than the loved ones of Lane's many victims. The outrage should be unparalleled.
Related: The Resident Season 2 Episode 9 Review: The Dance
I can't imagine what Nic, Conrad and the others at Chastain will think with this news. She wouldn't dare show her face at the hospital, would she?! 
I wouldn't put it past her, that's for sure!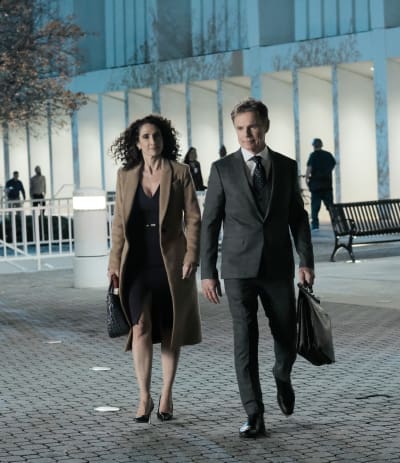 Lane has always been Bell's weakness, and that doesn't appear to have changed in this clip. He is second-guessing himself and sounds explosive, but to who? 
The obvious choice is Conrad as the two of them rarely see eye-to-eye, but Bell is liable to snap at anyone if Lane is getting into his head and toying with him. 
Elsewhere, Devon may or may not be reeling from his broken engagement on his wedding day, but he is concerned for Julian when he doesn't hear from her.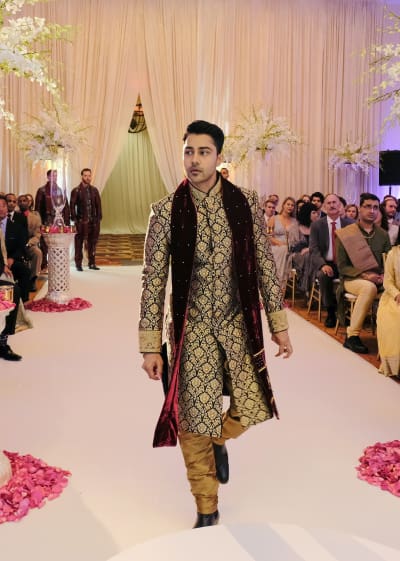 Devon, but why though?
Ahem, sorry about that. Where was I? Oh, yes, Devon is super concerned about Julian when he doesn't hear from her. 
Yikes! Does that mean Julian doesn't survive her ordeal? Is she still hidden out of sight after being run off the road by Gordon's QuoVadis hitman henchman? 
Meanwhile, you know that mysterious guy who must have hit every beauty pocket when he descended from heaven?  He's a dreamy doctor Nic is eying to run the new clinic.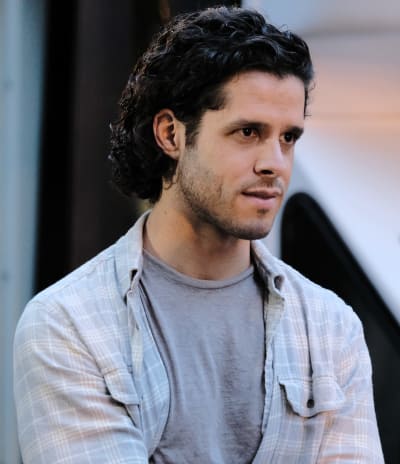 We're eying him too, for other reasons. 
Conrad is still not handling Marshall's health issues well.
-Related: Get True Crime Files by ID via Prime Video Channels for Over 1,000 Real-life Mystery & Suspense Shows! -
We catch a few glimpses of him getting emotional, but as customary for Conrad, he throws himself into work with an interesting case that will have him working with Mina, AJ, and Kit.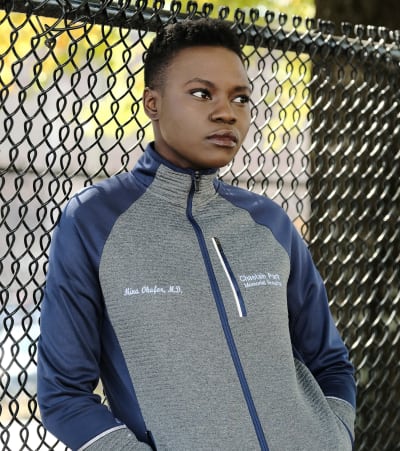 Check out the promo below, and hit the comments! 
Are you ready for an all-new The Resident?! If you haven't caught up already, you can watch The Resident online here via TV Fanatic. 
The Resident returns January 14 on FOX!