The Resident Promo: The Raptor's Wrath!

Jasmine Blu at .
Chastain will lose one of their own. 
On The Resident Season 2 Episode 11, former colleague and Devon's best friend, Bradley's days are numbered. 
If you don't recall, Bradley was admitted to the hospital earlier in the season for heart issues, and he was the recipient of a heart surgery that required the use of a QuoVadis medical device.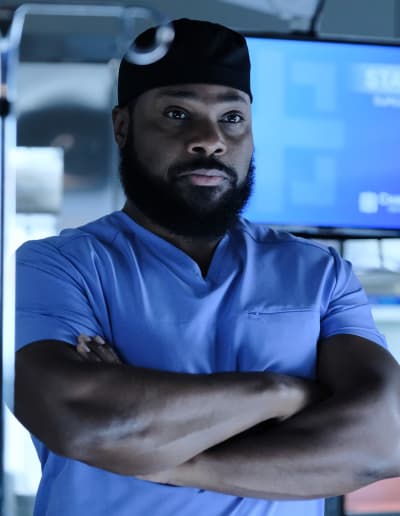 Oh yes, QuoVadis is behind the death of another character we have come to know (and one we have come to love). 
Bradley is wheeled into the hospital once more, except this time, he won't be wheeled out. In the promo, you can see the reactions of many of the characters who have come to know Bradley. 
Related: The Resident Season 2 Episode 10 Review: Afer the Fall
Mina and Nic are visibly upset, but Devon, as you can imagine, is shocked and devastated. It seems the gang won't have enough time to process the death of their friend before the blame game begins. 
What's the cause of Bradley's death? Bell can be heard stating that Bradley died due to surgical error. 
As Chastain's resident Cardio surgeon and the doctor on Bradley's case, AJ is in the hot seat. 
Related: Grey's Anatomy Season 15 Episode 9 Review: Shelter from the Storm 
Gordon is putting the blame on AJ for breaking the valve, but AJ suspects that Gordon's devices are faulty, and he's not afraid to say as much. 
The worst part is that Mina is questioning herself and AJ's technique. She's afraid that they may have messed something up. She even shares as much with Bell.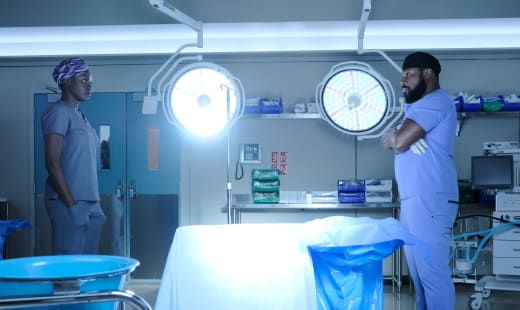 AJ may not take that too well, as he can be seen throwing something while in the OR. He's usually so cool, calm, and collected, so this is something new and unexpected from him. 
-Related: Get Britbox via Prime Video Channels for the biggest streaming collection of TV from BBC & ITV...ever. -
An investigation will be launched, but is this one more thing that Gordon gets away with, and will this be something that tips anyone off about Julian's disappearance? 
Check out the exciting promo below, and hit the comments! 
You can watch The Resident online here via TV Fanatic!