The Resident Season Finale Promo: Burn It Down!

Jasmine Blu at .
The season finale of one of the most thrilling new series of the year is upon us!
The Resident Season 1 Episode 14 should be everything we have been waiting to see!
For most of the season, Lane Hunter has solidified herself as the ultimate villain of the series.
Nic has been fighting tooth and nail to expose Lane for who and what she is. She has been fighting for justice on behalf of Lily and the many patients of the past, present, and future who are ensnared in Lane's deadly web of lies and deceit.
The Resident: Renewed for Season 2 at Fox!
So far, Lane has been ten steps ahead, and the second it appeared as if Nic and Conrad were closing in on her, she squirmed out of it.
Lane cost Lily her life and Nic her job. If you watched The Resident Season 1 Episode 13, you'd know that she set Nic up once again which led to Nic being detained at a detention facility.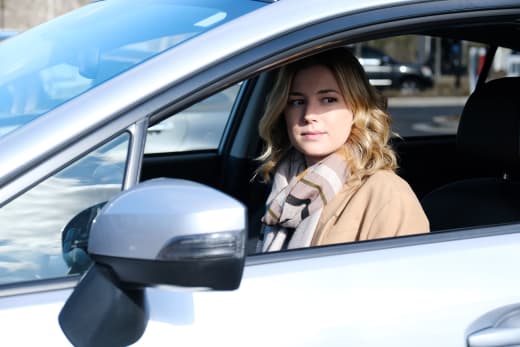 That's right, thanks to Lane, Nic is in jail.
Fortunately, the Dream Team are not done with Lane yet. They're closing in on her.
Related: 19 Reasons You Should Watch The Resident!
Plus, Conrad may have a trick up his sleeve that may bring the whole thing crashing down.
Bell is made aware of Lane's actions, but he's not inclined to turn on his lover and partner in crime, or is he?
When a patient of Lane's is readmitted to the hospital, it will raise a few questions that Bell couldn't ignore. Do you guys think it has something to do with the hypochondriac Irving referred to Lane? 
Bell doesn't appear to know the extent of Lane's misdeeds, but it doesn't stop him from doling out a little white collar advice. Burn the files.
This may be the showdown we've been waiting for all season. Are you ready for it?
Related: Get Hallmark Movies Now via Prime Video Channels for Stories with Heart, Captivating Movies & More!
There's still time to binge the season and catch up before Monday's finale. In fact, you can watch The Resident online here via TV Fanatic. You don't want to miss what happens next!
Check out the promo for the thrilling season finale below! How do you think the season will end? Hit the comments with your theories and thoughts.