The Resident Season 2 Trailer: We All Make Mistakes!

Jasmine Blu at .
Paging all Resident Fanatics!
The bad news is the season premiere of The Resident is still over a month away. The good news is that we have our very first look at the new season. 
Conrad and the gang won't be returning until September 24, but picking apart the trailer for the sophomore season will hold us over until then. Barely.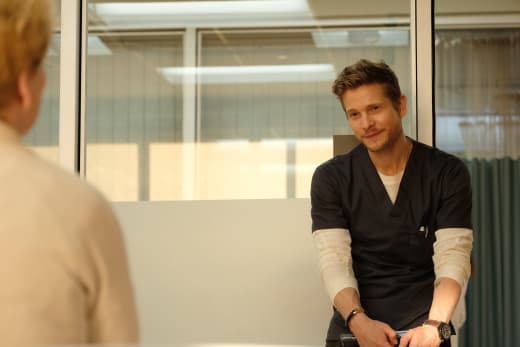 So, what can we glean from this promo? Well, grab a scalpel and let's dissect it.
CoNic is On!
CoNic fans everywhere are probably rejoicing and swooning over the fact that Conrad and Nic are making another go of it.
As you recall, Conrad and Nic's relationship was in a good place by the end of The Resident Season 1 Episode 14. It just ought to have been since they both had gone through hell and back during the Lane saga. 
The Resident Season 1 Report Card: Favorite Badass, Best CoNic Scene & More! 
Nic seems to think that things will be different this time around and their romantic relationship will have some longevity. It's an optimistic approach for Nic given the fact that she was the one most reluctant about rekindling their bond. Many of us probably have our fingers crossed that she's right.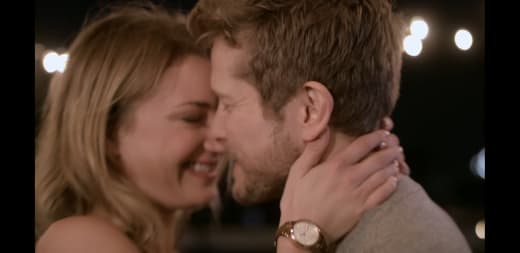 For one, the two of them have withstood a lot while apart; they have weathered many storms, and many of the reasons Nic had reservations about Conrad have improved. He's more honest, emotionally-open, and vulnerable with her. So, can we expect some happy CoNic? 
It certainly looks that way! It's hard to say which is sweeter, the sexy shot of the two of them in Conrad's apartment, or the swoon-worthy shot of them dancing together. Both, it's safe to say that it's both. 
"This is a Business. It's not a Charity."
If you thought for a moment that Bell's experience with Lane and his redemptive moment of turning her over would mean he's a completely changed man, then you're wrong.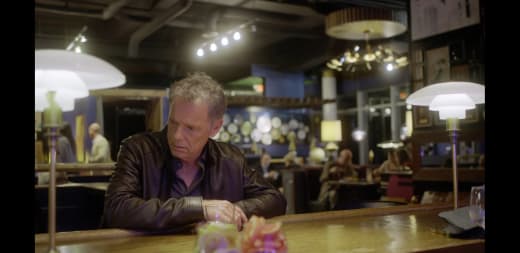 Bell is presumably still the Chief at the hospital, and his outlook on patient care and running the hospital has not changed. He's every bit as business-focused and seemingly cutthroat as ever in that regard. He and Conrad's combative relationship doesn't appear to have changed at all. 
The Resident Staffs Jane Leeves as New Series Regular!
Bell is about the bottom line, and whether or not he has strong feelings about the state of the health care system remains to be seen. He may not have personally broken the system, but he's not making any attempts to change or challenge it. 
Thank God for Conrad, right?! 
Friend or Foe?
Marshall Winthrop, also known as Conrad's father, is now the head honcho and everything got real. 
Marshall remains a mystery. Conrad's feelings about his father factor into how we perceive him. It'll be fun once we can form our own opinion on him based on his actions.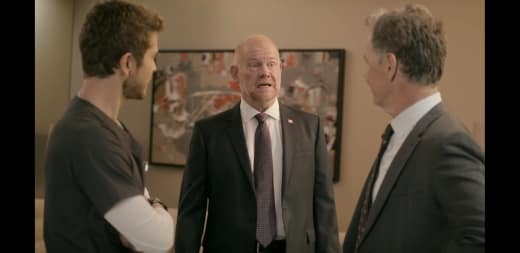 Based on the promo, Marshall may not be a terrible guy. He's serving as a mediator between Conrad and Bell and urging them to learn how to work together. He's not wrong. 
Emotional Cases? Check. Tears? Also, check. 
"Are we really doing this?" Oh, Devon. The answer is always yes. 
When it comes to putting the welfare of the patients ahead of anything and everything else (insurance be damned), Conrad and Devon can't stop and won't stop. That's why we love them. 
Related: Get Cinemax via Prime Video Channels for Hit Movies & Series that Keep You on the Edge of Your Seat!
Based on the promo, The Resident's knack for appealing to fans with cases and patients they can be invested in will continue. Your heart will do the "thing." You'll see!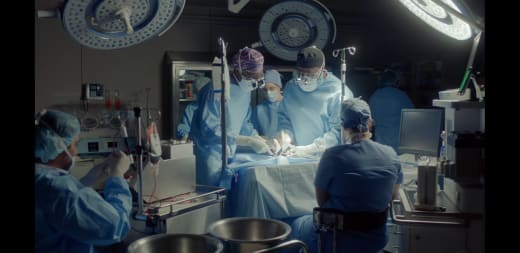 Mina and the Raptor
Mina and AJ are still going strong with their unique mentor/mentee relationship from the looks of things. To the majority of our delight Malcolm Jamal Warner was upped to series regular, so that means we can see more of his antics, growth, and this fun bond with Mina. 
Related: The Resident: Jenna Dewan to Recur on Season 2!
Mina appears a bit softer in the promos. She even displayed some emotions while she and AJ are handling a case with preemie twins.
She must've taken AJ's advice to heart. 
A New Face!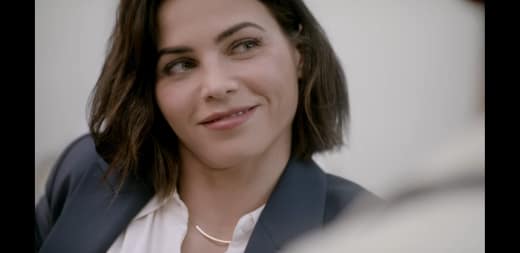 Jenna Dewan will play a recurring role as Julian Lynn a medical representative. 
She seems to be warm and friendly in the glimpse we catch of her, especially with Devon. They share a look that could be a bit flirtatious or could be innocent. 
It does make one wonder, where's Priya? 
OK, Resident Fanatics. Why don't you guys check out the promo for the new season below and then hit the comments! 
If you still need something to hold you over until the premiere, you can watch The Resident online here via TV Fanatic!