The highly anticipated original contemporary anthology series, The Romanoffs, is set to premiere on Amazon Prime Video Friday, October 12 with new episodes released weekly, on Fridays.
This is the first anthology series for Amazon Prime Video that will roll out on a weekly basis. The Romanoffs will be available initially in the original version in over 200 countries and territories, with dubbed foreign language versions coming in early 2019.
"The Romanoffs is an ambitious event series that will be the first-ever anthology released weekly on Prime Video," said Jennifer Salke, Head of Amazon Studios, "Filmed around the globe and featuring an incredible, star studded cast, each episode will be a surprise gift to the audience. We are grateful to Matthew Weiner for bringing this groundbreaking series to life for our Prime audience."
The Romanoffs is created, written, directed and executive produced by nine-time Emmy award winner Matthew Weiner (Mad Men), featuring eight separate stories about people who believe themselves to be descendants of the Russian royal family.
Set in seven countries around the globe, The Romanoffs was shot on location in three continents collaborating with local productions and creative talent across Europe, the Americas, and the Far East. Each story takes place in a new location with a new cast.
Related: Enjoy UNLIMITED access to thousands of Movies and TV shows with Amazon Prime Video
The first episode, "The Violet Hour" stars Marthe Keller, Aaron Eckhart, Ines Melab and Louise Bourgoin and the second story, "The Royal We," starring Corey Stoll, Kerry Bishe, Janet Montgomery and Noah Wyle.
The internationally renowned cast include is somewhat overwhelming. Each installment of the weekly program is going to feel like a feature movie. That's not an understatement. Check out his unending, impressive casting list:
Academy Award-nominee Isabelle Huppert (Elle), Golden Globe Award-nominee Marthe Keller (Marathon Man), Aaron Eckhart (Sully), Academy Award-nominee Diane Lane (Unfaithful), Emmy Award-nominated Christina Hendricks (Mad Men), Emmy Award-nominated John Slattery (Mad Men), Amanda Peet (Togetherness) and Jack Huston (Boardwalk Empire).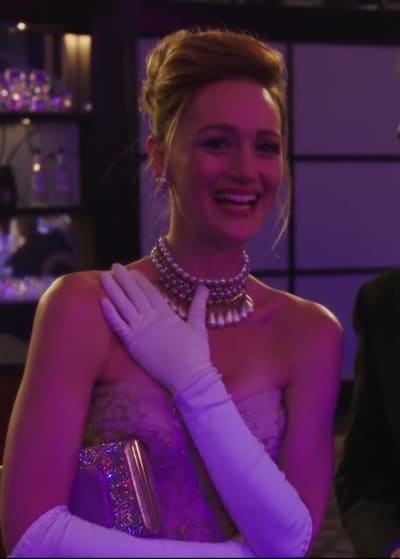 Don't forget Corey Stoll (The Strain), Grammy Award-winner Andrew Rannells (Girls), Mike Doyle (Odd Mom Out), JJ Feild (TURN: Washington's Spies), Janet Montgomery (Salem, This Is Us), Emmy and Golden Globe Award-nominated Paul Reiser (Red Oaks), Noah Wyle (Falling Skies) and Kathryn Hahn (Transparent).
Not to mention Kerry Bishé (Halt and Catch Fire), Jay R. Ferguson (Mad Men), Ben Miles (Collateral), Mary Kay Place (Big Love), Griffin Dunne (Imposters), Cara Buono (Mad Men), Ron Livingston (The Conjuring), Jon Tenney (Hand of God), Clea DuVall (Veep).
And then there are Radha Mitchell (Silent Hill), Hugh Skinner (Mamma Mia! Here We Go Again), Juan Pablo Castañeda (The Debt of Maximillian), Emily Rudd (Electric Dreams), Adèle Anderson (Company Business), Annet Mahendru (The Americans).
Related: The Marvelous Mrs. Maisel Season 2: First Look!!
Finally, we can name Louise Bourgoin (I Am a Soldier), Hera Hilmar (Two Birds), Inès Melab (Agathe Koltès), Michael O'Neill (Dallas Buyers Club) and David Sutcliffe (Gilmore Girls).
Right?? A lot of people have either had delusions of Romanoff or saw something pretty darn special in the scripts they were given.
Until watching this trailer, I was under the impression this might be a drama, but it plays out more like a Woody-Allen-esque comedy with each potential Romanoff merely latching onto the name as a way to launch themselves into a social circle or gain recognition.
As someone who also wished I could be a Romanoff, I'm not casting stones! It will be fun to see which script will be most like the story in which I had imagined myself.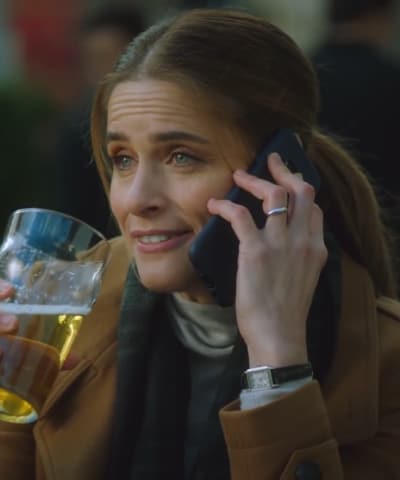 What I like most about this upcoming Amazon series is that it will be available weekly as Hulu has done. While I understand the appeal of a binge format, it doesn't leave any time to savor what you're watching or to discuss in a setting with other like-minded fans.
We'll be providing that setting here at TV Fanatic, so get your Zharkoye and Vodka ready, as we'll be ready to chat! The accomplished collaborators on The Romanoffs include Executive Producer/Writer Semi Chellas (Mad Men); Co-Executive Producers Kriss Turner Towner (The Bernie Mac Show), Blake McCormick (Mad Men) and Kathy Ciric (Z: The Beginning of Everything).
Related: Homecoming: Julia Roberts Thriller Gets Fall Launch, First Photos
They're working along with Consulting Producers/Writers Andre Jacquemetton (Mad Men) and Maria Jacquemetton (Mad Men). The behind-the-scenes creative team features an array of consummate artists from Weiner's Mad Men days including Director of Photography Chris Manley, Costume Designers Janie Bryant and Wendy Chuck (Spotlight).
Production Designers Chris Brown and Emmy winner Henry Dunn. Hair and make-up heads are Theraesa Rivers and Lana Horochowski, respectively. The casting team includes Emmy winners Carrie Audino and Laura Schiff, as well as Kendra Shay Clark.
The Romanoffs premieres with two episodes on Friday, October 12. Don't miss it!!