We don't have long to wait until we're reunited with the family we love.
The new season 2 promo for This Is Us titled "This is Family" has us diving deeper into the dynamic of America's most lovable family. the Pearson's.
The promo opens up with Randall's girls wishing him a happy birthday, which is when his whole life as a Pearson really started.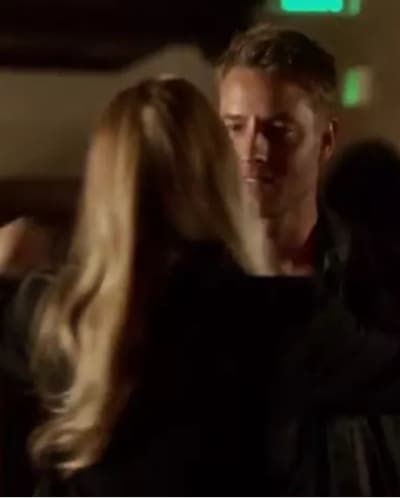 Flashbacks of Jack convincing Rebecca that the "little one" should be their third child and present-day Rebecca describing the emotions of him "pushing a stranger" onto her reveal that the adoption will be a prominent focus this season.
Those feelings will help any lingering animosity Randall might have after discovering his mother kept his birth father a secret from him for so many years.
Randall announced his desire to adopt during This Is Us Season 1 and as we see his lifting a baby into the air, we're wondering if he/she is the latest addition to the family!
We're also seeing some rekindled love! Kevin, who moved to LA to pursue a role, is seen embracing his ex-wife Sophie.
Are they finally giving things a shot?
A young Rebecca appears at Jack's front door, and he's GLOWING so hopefully, she's forgiving him for drunkenly ending her music career during the season finale and they return to being #couplegoals.
We always knew she was wearing her necklace as a statement of their everlasting love.
The waterworks are already brewing and this is just a promo! 
Watch and tune in for the This Is Us Season 2 premiere on September 26 at 9/8c on NBC.
If you have not yet seen this amazing series, you can watch This Is Us online right here via TV Fanatic!