Titans Trailer: Why Does Robin Hate Batman?
Paul Dailly at .
The DC Universe streaming service is coming later this year, and thanks to it being Comic-Con, the company is using the promotional muscle to show off some of its new shows. 
The first of which is Titans, and we have to say, it looks like it's going to be one of the darkest DC dramas to date ... even darker than Gotham.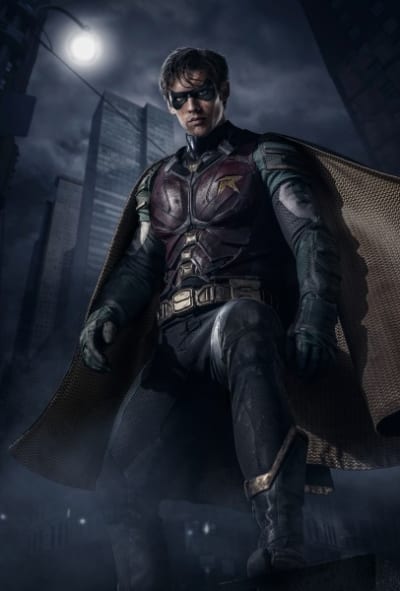 You can read the official logline for Titans below:
Titans follows young heroes from across the DC Universe as they come of age and find belonging in a gritty take on the classic Teen Titans franchise.
Dick Grayson and Rachel Roth, a special young girl possessed by a strange darkness, get embroiled in a conspiracy that could bring Hell on Earth.
Joining them along the way are the hot-headed Starfire and loveable Beast Boy. Together they become a surrogate family and team of heroes.
Titans stars Brenton Thwaites, Anna Diop, Teagan Croft and Ryan Potter. 
It's clear no expense has been spared as far as the budget of the series is concerned. The special effects look crazy good, and the atmospheric feel is sure to make a lot of fans happy. 
There's even a callout to Batman, and some F-bombs directed at the caped crusader, but we'll avoid spoiling more for you until you watch the trailer. 
Watch it below, hit the comments and be sure to check back over the weekend for all the latest scoop from San Diego Comic-Con.