We're going to the Ozarks with True Detective Season 3, and Mahershala Ali will be in charge of the ride.
Ali will play Wayne Hayes, a detective with the Arkansas State Police.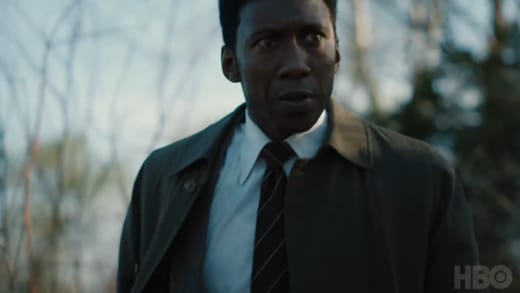 The story will take place in three time periods and focus on a macabre crime that will somehow connect to two missing children in 1980.
Also connecting to those children will be schoolteacher Amelia Reardon, played by Selma's Carmen Ejogo.
Related: Sharp Objects Season 1 Episode 8 Review: Milk
The cast also features Scoot McNairy, Mamie Gummer, and Stephen Dorff all featured prominently in the trailer.
The trailer is all about Ali's character, though, as he recalls the changes to his life as a result of the case and probably wishes it didn't take him so long to figure it out.
Ali joins other Matthew McConaughey as the second Oscar winner to star on True Detective. 
Related: Get HBO via Prime Video Channels for Addictive Dramas, Hilarious Comedies & Hit Movies!
Will he go on to win all of the other critical awards attributed to True Detective, as well?
Does the season look like a winner at first glance? Share your thoughts!